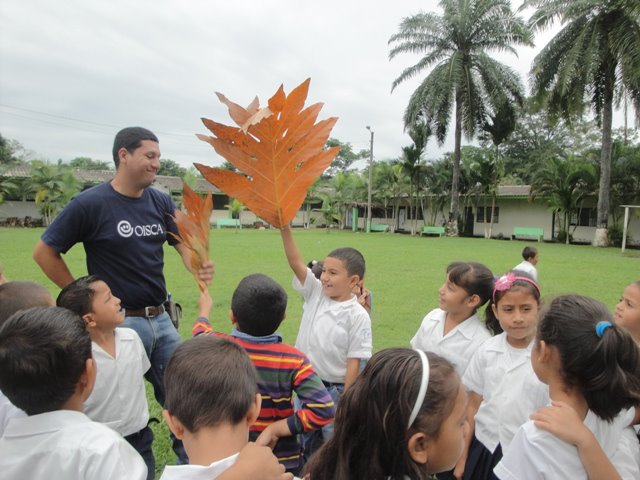 Our Story
Ramon Rosa Primary School in Atlantida, Honduras has launched Children's Forest Program (CFP), which becomes the first CFP in Honduras.
Fernando Mancia, OISCA Chubu Training Center's former trainee who wished to apply what he learnt in OISCA, explained the importance of CFP passionately to his hometown school teachers. Consequently he achieved this first launch of CFP in Honduras.
On 1 November, the first CFP activity was carried at the Ramon Rosa Primary School. They had a class added in games which made children understood and became close to nature, cleaning activity, tree planting activity in the school playground by 52 first year students.
"We would like to grow the forest where everybody can enjoy", this is their mind to their CFP. The future successful development of CFP in Honduras is anticipated.
Project and Activity Report