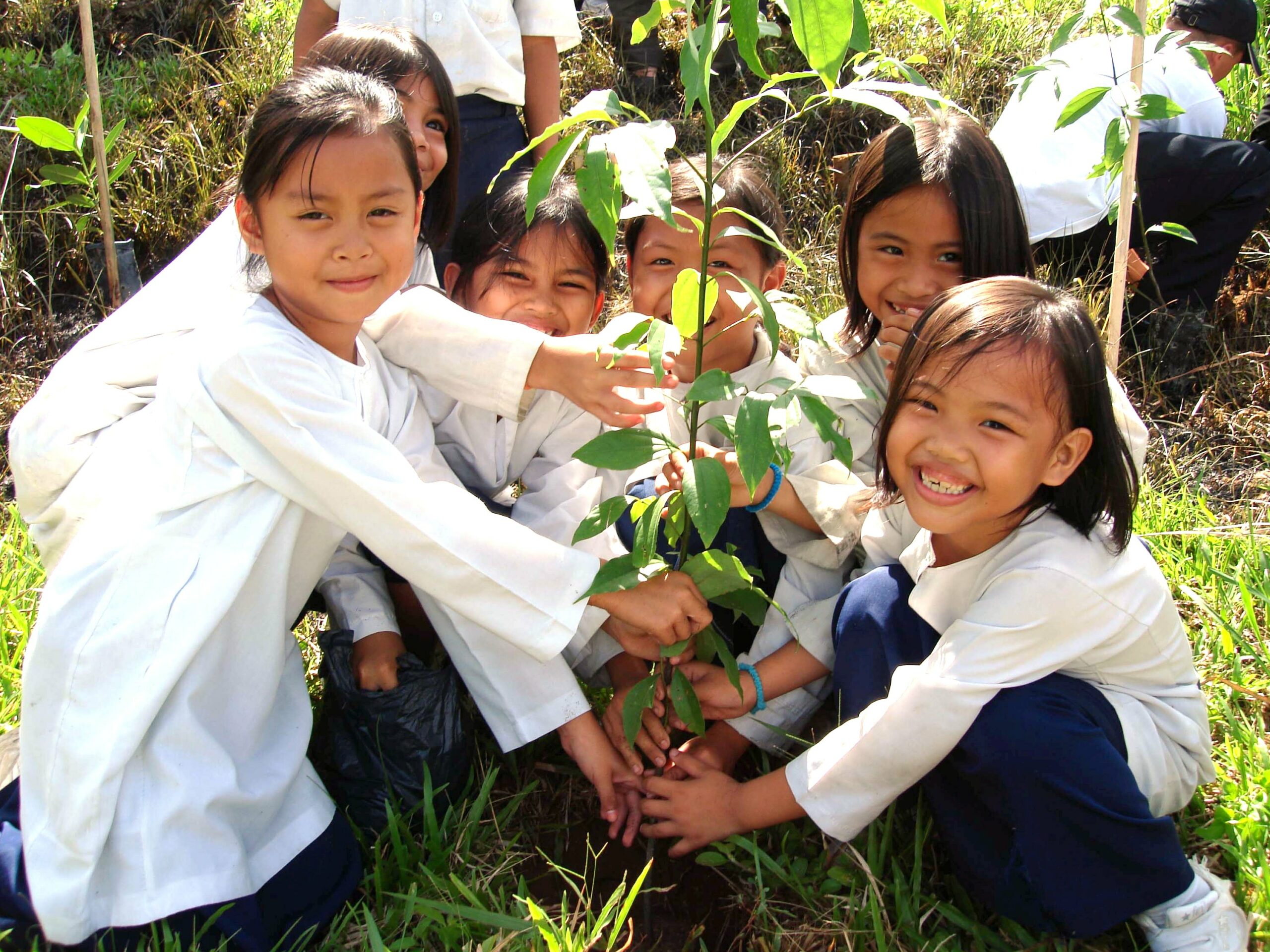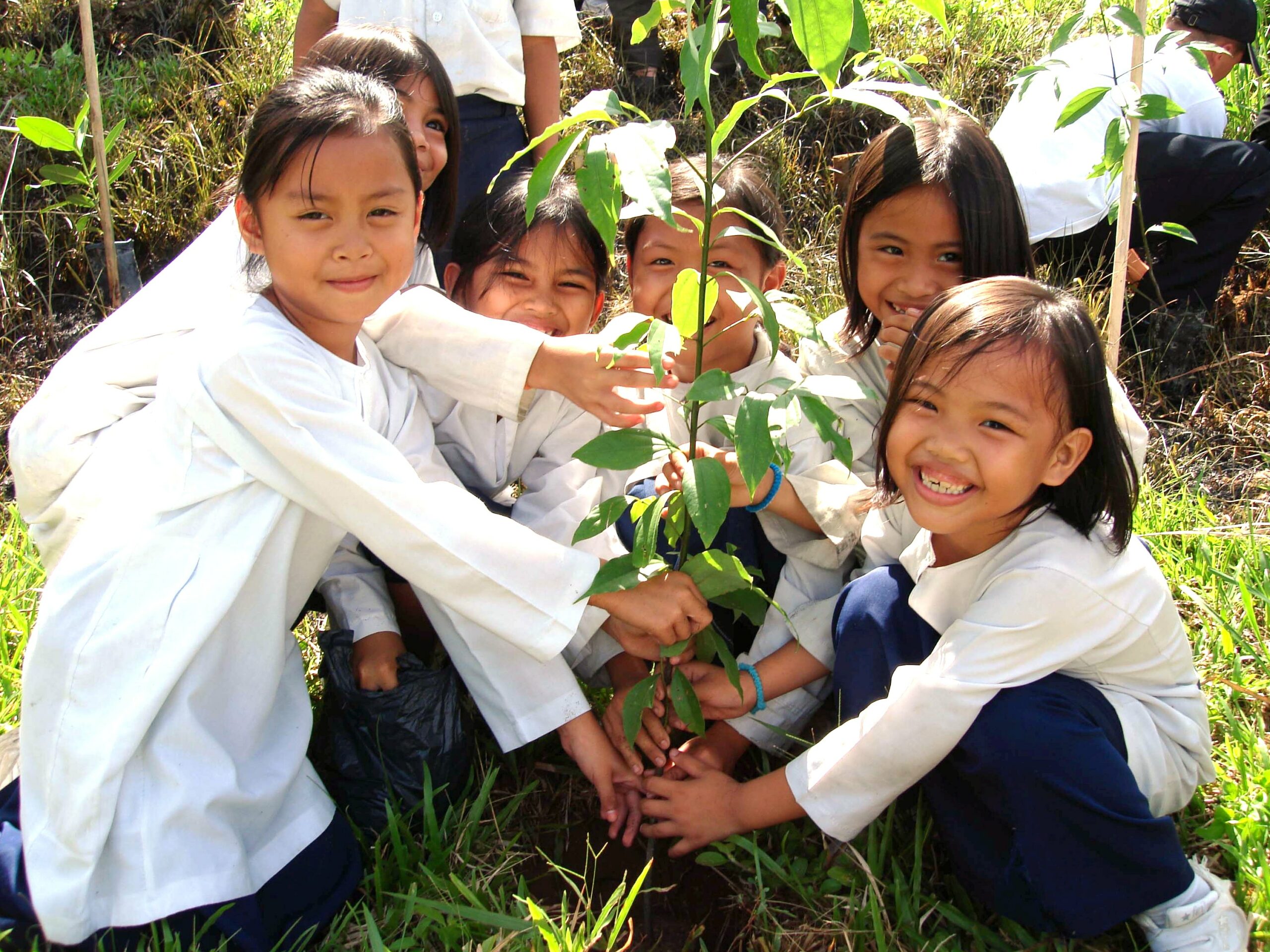 Children's Forest Program(CFP)
5,264 schools in 36 countries and regions are participating – (as of March 2020)
CFP is the OISCA's environmental education program. In 1980, OISCA started a forestation program. However, poverty-stricken rural communities generally preferred livelihoods development or income generation projects rather than afforestation. OISCA decided to launch an environmental education program targeting young people. In 1991, as it observed its 30th Anniversary, OISCA officially started the Children's Forest Program, while actively implementing forestation projects.
CFP involves schools, and through schools, also parents, and communities. Children learn about trees and forests, engaging in planting trees with their teachers, parents, and community members. The children take care of the planted trees. The schools that took part in the CFP have school groves in corners of their schoolyards or near their schools. The CFP teaches the importance of trees, forests, biodiversity, and a clean environment. It involves practical work – raising seedlings, planting, setting up fences, and watering. After several years, children can enjoy the benefits that their school groves offer them. The children learn the significance of trees and get every experience related to trees.
In the CFP, children also learn and practice cleaning the environment, separating garbage, vegetable cultivation in schools, gardening in an organic method, etc. They learn about numerous life forms in forests that positively influence them during the formative years of childhood.
OISCA concluded a Memorandum of Understanding with the United Nations Convention of Biological Diversity Secretariat in 2010. OISCA has been promoting Green Wave, a flagship program of the CBD Secretariat, involving CFP participating schools.
Countries and areas & Accumulated Number of Achievement
Country 
Accumulated Number since 1991
Number of Planted Seedlings 
Area Covered (ha) 
Number of schools 
Bangladesh
90,124
71
233
China
202,910
55
17
Cambodia
10,230
15
45
Fiji
796,129
580
65
India
1,769,354
1,236
2,097
Indonesia
408,341
523
428
Malaysia
89,916
82
238
Myanmar
38,114
18
83
Philippines
2,935,025
1,096
1,123
Papua New Guinea
81,160
52
79
Sri Lanka
514,952
431
357
Thailand
625,146
421
220
Others *
153,284
112
279
 
7,714,685
4,692
5,264
Others : Argentina, Azerbaijan, Brazil, Ethiopia, Honduras, Hong Kong, Israel, Japan, Kenya, Mexico, Mongolia, Nepal, Pakistan, Palau, Palestine, Paraguay, Taiwan, Timor Leste, Tonga, United Arab of Emirates, United States of America, Uruguay, Uzbekistan, Vietnam
Global Report on Children's Forest Program