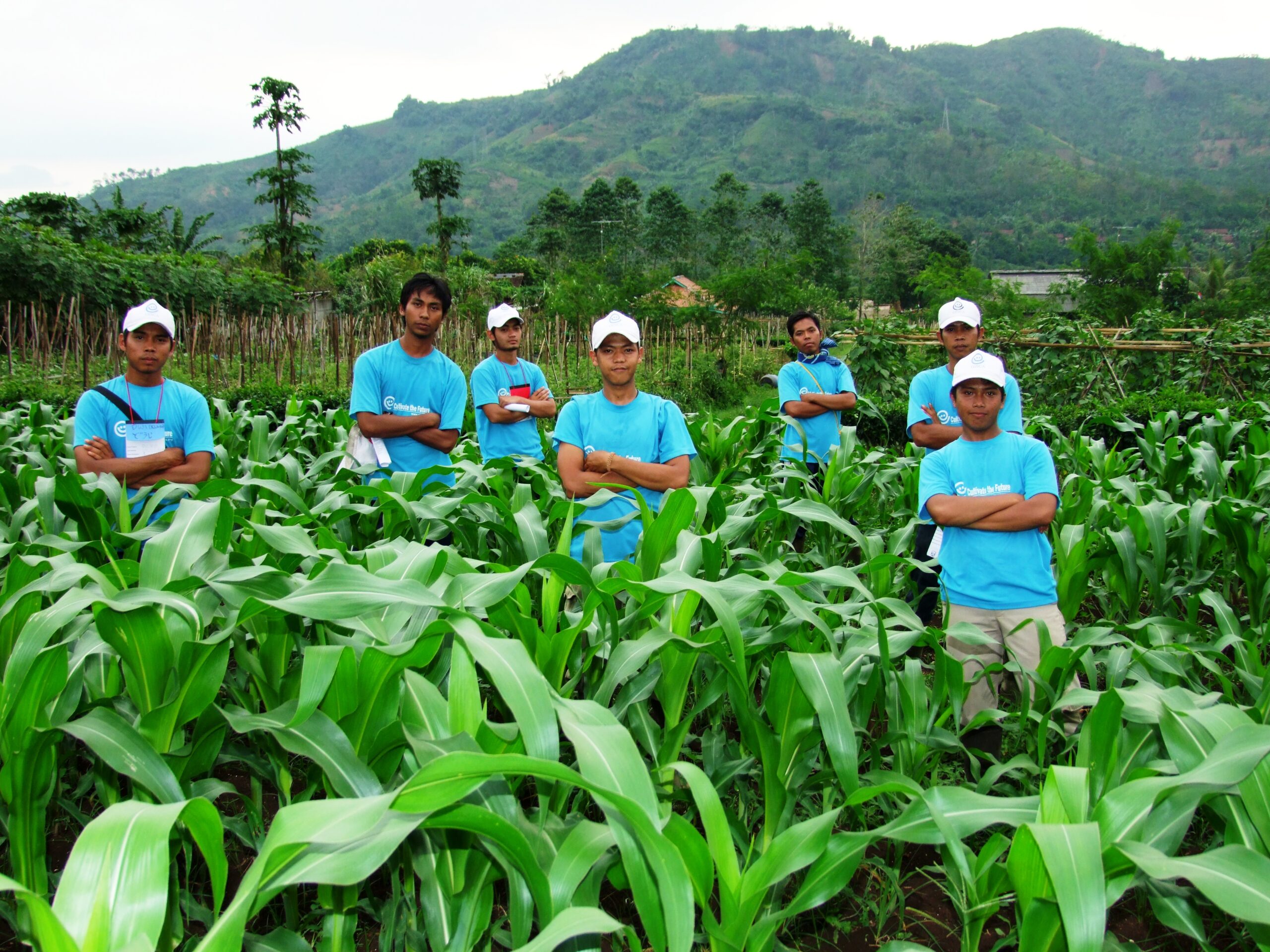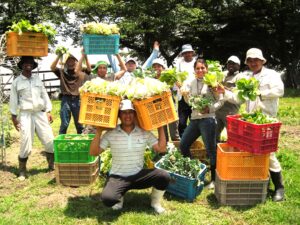 As OISCA technicians served in India, the OISCA Training Program started in Japan in 1965. OISCA Japan set up training centers – OISCA Nishi Nippon (West Japan) Training Center (Fukuoka), Shikoku Training Center (Kagawa), Toyama Training Center (Toyama), and Chubu Nippon (Central Japan) Training Center (Aichi).
Japan had a tradition of apprenticeship. Experienced technicians in the manufacturing and service industries joined OISCA as supporters and provided hands-on training to the young trainees. The trainees learned the Japanese language and culture. They acquired the work ethic and learned discipline as part of the workplace culture to make their manufacturing systems efficient and enhance productivity.Long-term (10 – 24 months) practical training, all trainees accommodated in dormitories. Their collective life gives opportunities to interact and learn from each other, develop a spirit of cooperation and teamwork, and learn social discipline in living in a group. 
With the support of its members and governmental agencies, OISCA invited an increasing number of trainees to take practical long-term training courses. The total number of youth trained in Japan reached 4,474 in October 2016. The majority of the trainees came from the Philippines, Malaysia, Indonesia, Thailand, Myanmar, India, Bangladesh, Pakistan, Sri Lanka, Nepal, Palau, Fiji, and Papua New Guinea. Besides, youth from other countries, including Latin America, Africa, Central Asia, and Pacific islands nations, also attended the long-term training courses in Japan.
As in Japan, OISCA and OISCA Chapters are managing several training centers in respecting countries for capacity building of Youth and young adults.
OISCA Training's Characteristic Features:
The training subjects include agriculture with no or negligible amount of chemicals, food processing, agro-machinery repairs, forestation, environmental education, etc. OISCA has training centers with dormitories that accommodate trainees during the courses. Trainees learn teamwork, discipline, intercultural understanding, and practical skills and techniques.
Training Centers
OISCA operates or used to operate the following training and educational institutions (marked with * ceased to work):
OISCA Kansai Training Center, Osaka, Japan
DOA-OISCA Agriculture and Rural Development Training Center, Magway, Myanmar (DOA: Department. of Agriculture)
DOA OISCA Agriculture and Leadership Training Center, Mandalay, Myanmar  (DOA: Department. of Agriculture)
*OISCA Palau Training Center, Palau (Micronesia)
OISCA Sri Lanka Training Center, Sri Lanka
*OISCA Lamphun Training Center, Thailand
*GGAT-OISCA Surin Training Center, Thailand (GGAT: Girl Guides Association of Thailand)
Global Report on Capacity Development Program