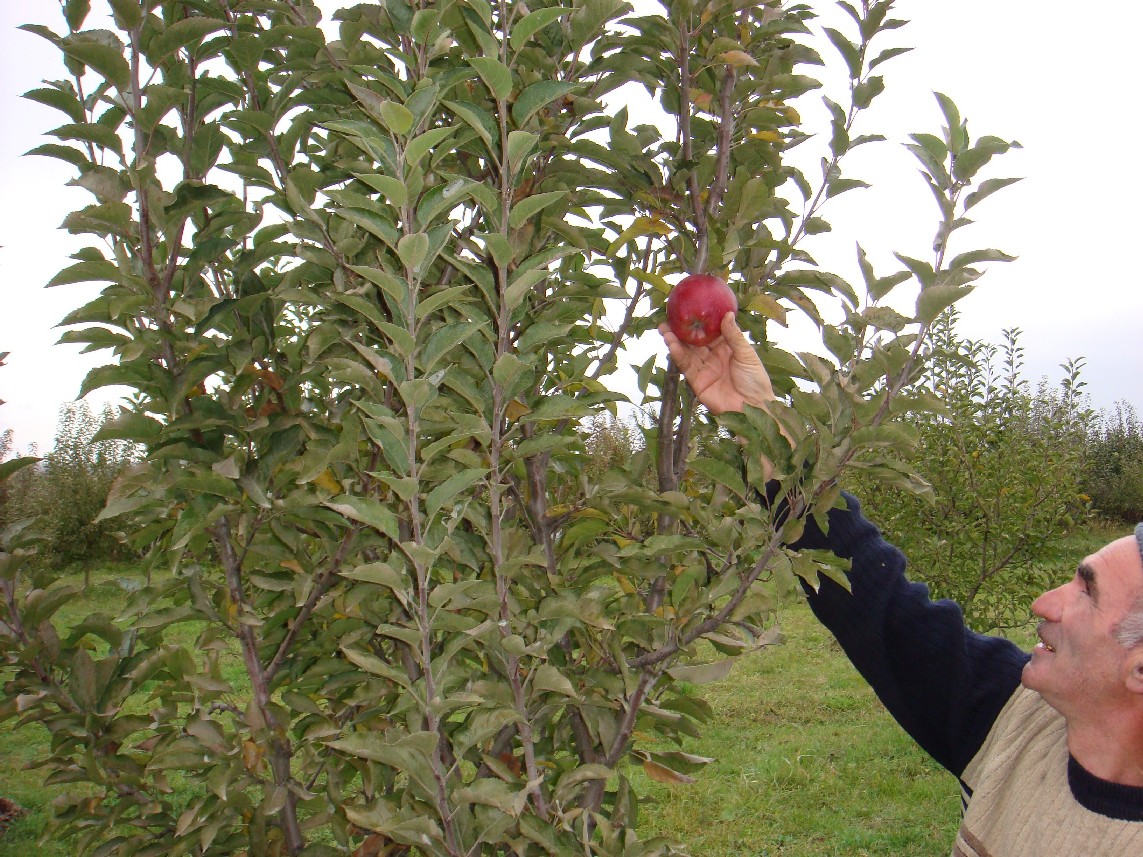 AZERBAIJAN
Activity Started:1999
Main Project Areas: Baku, Sabirabad, Imishli, Goy-gol, Tartar, and Guba Region
Our Story
In 1999, Mr. Elchin Nasirli participated in a short-term training organized by the OISCA Israel Chapter, which led him to launch Azerbaijan Chapter. In the early days, the activities centered on Children's Forest Program, and in 2005, a group of OISCA members from Japan visited and inspected farming villages, and started supporting apple cultivation. In 2006, with the cooperation of Mr. Sakamoto of OISCA Yamanashi Branch and Mr. Sakurai, an apple cultivation expert, a new apple variety was introduced and grafting technology was transferred.
The variety, named Sakurai Apple, has steadily taken root locally and contributed to improving the livelihood of farmers.
Now, OISCA Azerbaijan is collaborating with the government agencies, school institutions, and other organizations to further promote OISCA activities.
The pine seedlings planted by Internally Displaced Persons (IDP) students under our first Children`s Forest Program activity in Bahramtap, Imishli District in 2001 have grown into 8-meter high trees. Formerly a dumping site prior to the tree planting activity, the area is now transformed into a small park, which serves as a relaxing place of the locals.
Meanwhile, OISCA Azerbaijan is promoting its activities in Kuwait in collaboration with the Embassy of Azerbaijan and the Ministry of Literature, Culture, and Art of Kuwait.
Projects and Reports