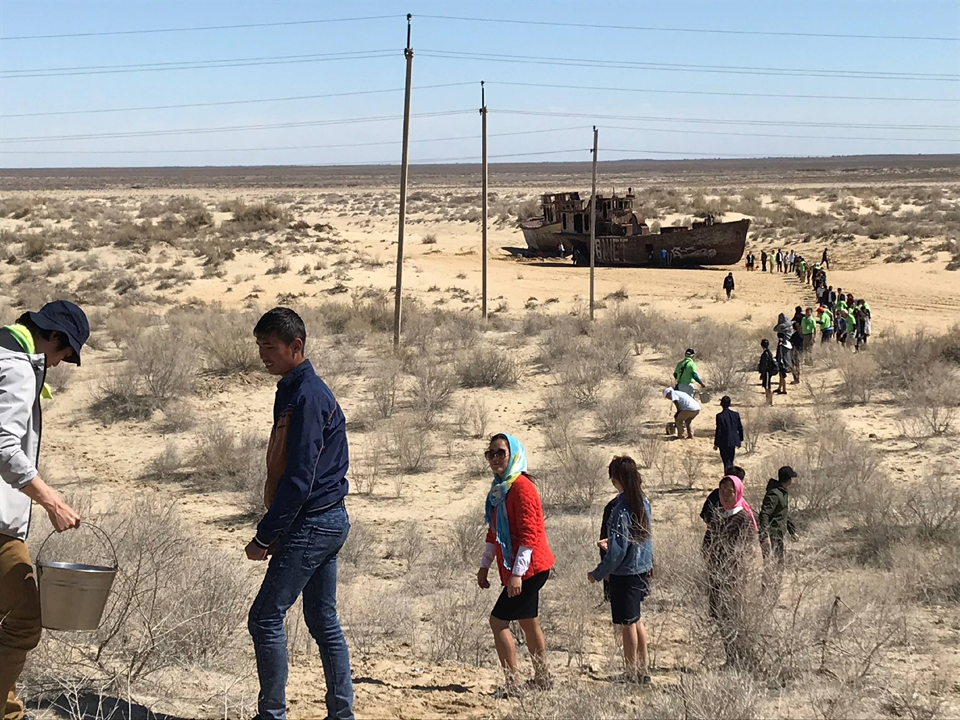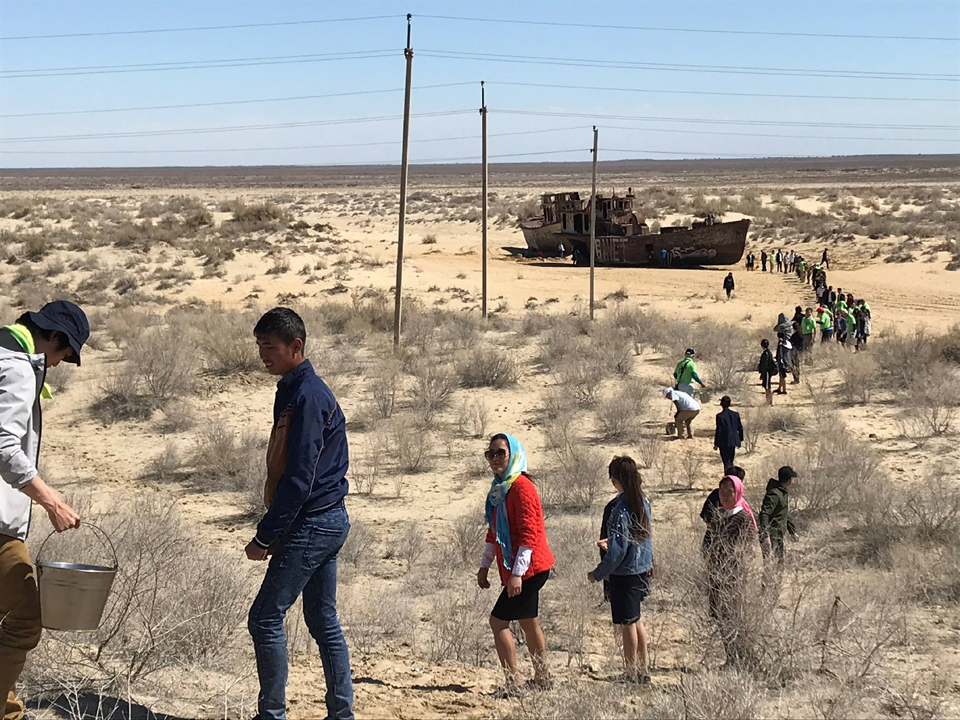 UZBEKISTAN
Activity Started:2014
Total Planting area: Karakalpakstan Republic and others
Host Institution : Forestry Bureau of the Karakalpakstan Republic,Karakalpakstan Agricultural University
Our Story
The area around the Aral Sea is said to be the most rapidly desertified area in the world. The area of the lake has already dried up by 5 million hectares, distance-wise, about 200 kilometers from the edge of the lake. The cause is irrigation for excessive cotton cultivation, but the increasing number of years of abnormally high temperature (60 degrees of Celsius) due to climate change also contributes to desertification. Chloride and sand soaring from the bottom of the lake amount to 100 million tons per year, causing serious blood diseases to local residents. The local government once planted a shrub called Saxaul , but recently it has hardly been able to reforest due to financial difficulties. In addition, even if trees are planted, trees are used for firewood, and it is far from a fundamental solution. Sustainable measures are desired so that tree planting to prevent desertification also contributes to improving the livelihood of local residents.
Outline of Activities
In order to prevent desertification, it is essential to carry out forestation in conjunction with improving to livelihood of local residents. Saxaul and Salsola richteri are the only tree species that grow in the region, which is a highly salty environment. First, create a model project for planting and cultivation in conjunction with Cistance deserticola, a plant that parasitizes the roots of Saxaul tree and is a raw material for Chinese herbal medicine.  The purpose of the project is to provide a foothold for disseminating this model project to government agencies, residents, and international organizations. Dr. Satoshi Togashi, who advices, has developed a new artificial parasitism method for Cistanche deserticola, and has been researching and practicing it in Inner Mongolia, China. This technology has already spread to the inhabitants and realized sustainable desert greening in Inner Mongolia, China. Therefore, as the next challenge, Dr. Togashi is conducting desert greening mainly by cultivating Cistance derserticola and planting Saxaul in Uzbekistan, which has similar weather conditions.
We are working to form a model forest with permission to use the Aral Sea test planting site in the Republic of Karakalpakstan. For the time being, we plan to create a 10-hectare Saxaul plantation and carry out artificial parasitism of Cistance deserticola.  Since the conventional method has a limit to mass parasitism, we are considering a mechanized parasitism method using tractors and pumps. 
Projects and Activity Reports