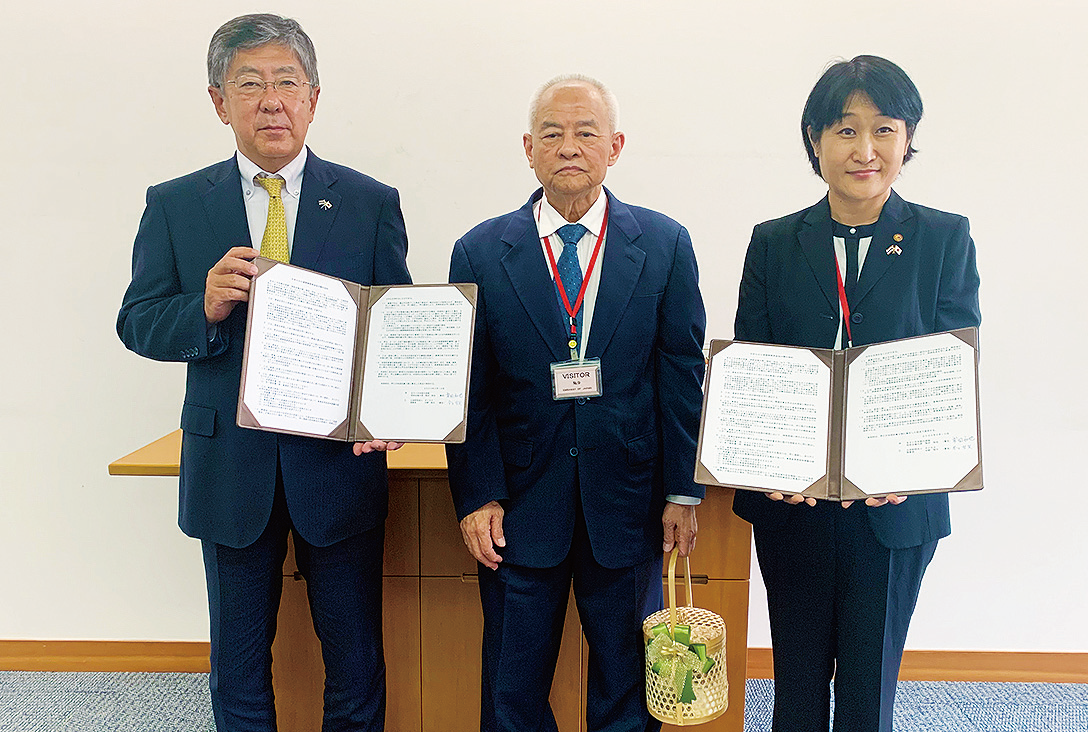 May 10, 2023
Currently, OISCA is implementing the "Project to Improve the Livelihoods of the Socially Vulnerable Groups through Mangrove Forest Restoration in Ranong Province", Thailand, receiving the Grant Assistance for Japanese NGO Projects from Japan's Foreign Ministry.
It was decided to continue Japan's grant assistance for the project, which enters its third year this year, and a signing ceremony of the agreement was held at the Embassy of Japan in Thailand on March 10. From the Japanese Embassy, Ambassador Kazuya Nishida and on the OISCA side, Ms. Tomomi Kasuga, Resident Representative of OISCA, and Mr. Ari Choangulia, Chairman of OISCA Thailand, attended the signing ceremony, and Ambassador Nishida and Ms. Kasuga for OISCA signed the agreement.
Meanwhile, activities have also begun with full swing in the dried-up Aral Sea in Uzbekistan, located in Central Asia, with the support of the Japanese Grant Assistance.
The activities underway in the "Project for Desert Greening and Livelihood Improvement through Medical Herb Cultivation in Western Uzbekistan" include the establishment of an office and nursery within the Karakalpak Institute of Agriculture and Agrotechnology, the Uzbek counterpart, as well as activity base in the area where greening is planned and a material warehouse.
The project stakeholders are facing difficulties in carrying out their tasks, partly due to the unfavorable weather conditions, but they will continue to promote their activities in close cooperation with local government agencies.