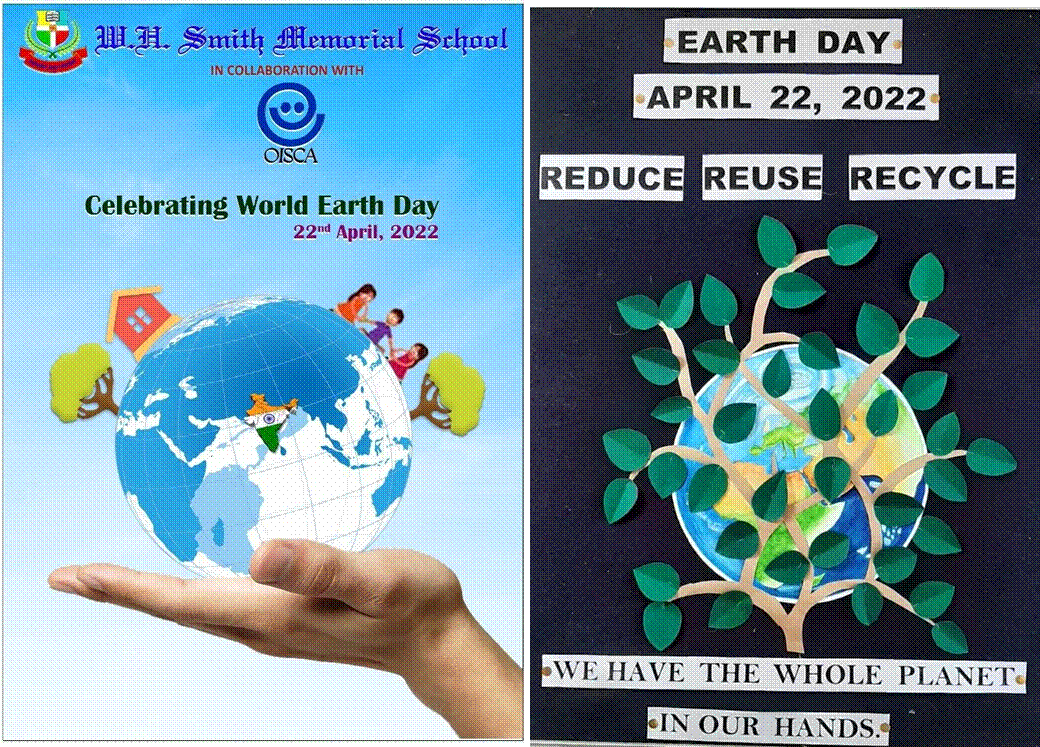 Every year, April 22 is "Earth Day", which is recognized worldwide as the largest secular observance, marked by more than a billion people as a day of action to change human behavior and create global, national and local policy change.
W.H Smith Memorial School, located in Varanasi, Uttar Pradesh State, India, organized various events on the occasion of World Earth Day 2022. One of the main features of these events was the organizing Poster Making Competition.
Students of different classes participated actively and enthusiastically. Winners of the competition were awarded e-certificate.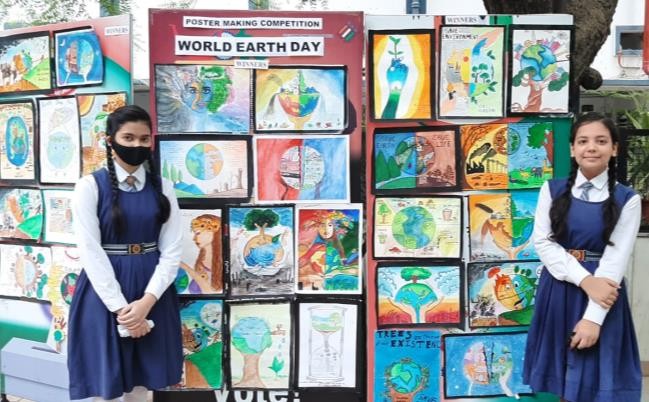 Tree planting was carried out by classes of LN and UN. Students planted seedlings in pots. They learnt the art of planting and also about raw materials required for growth of seedlings.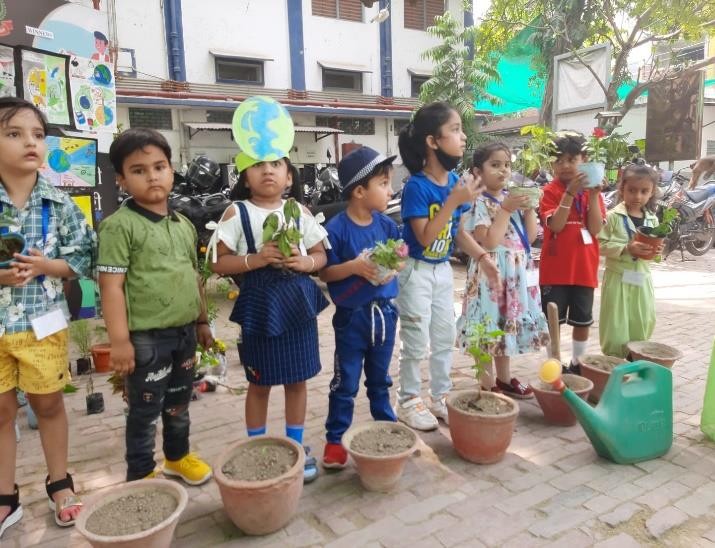 Another striking feature of the world earth day was pamphlet making. The pamphlets were beautifully colored by the students with a message of conservation of resources at their level. The pamphlet was given by the students to their neighbors in order to promote awareness of various resources and their conservation.