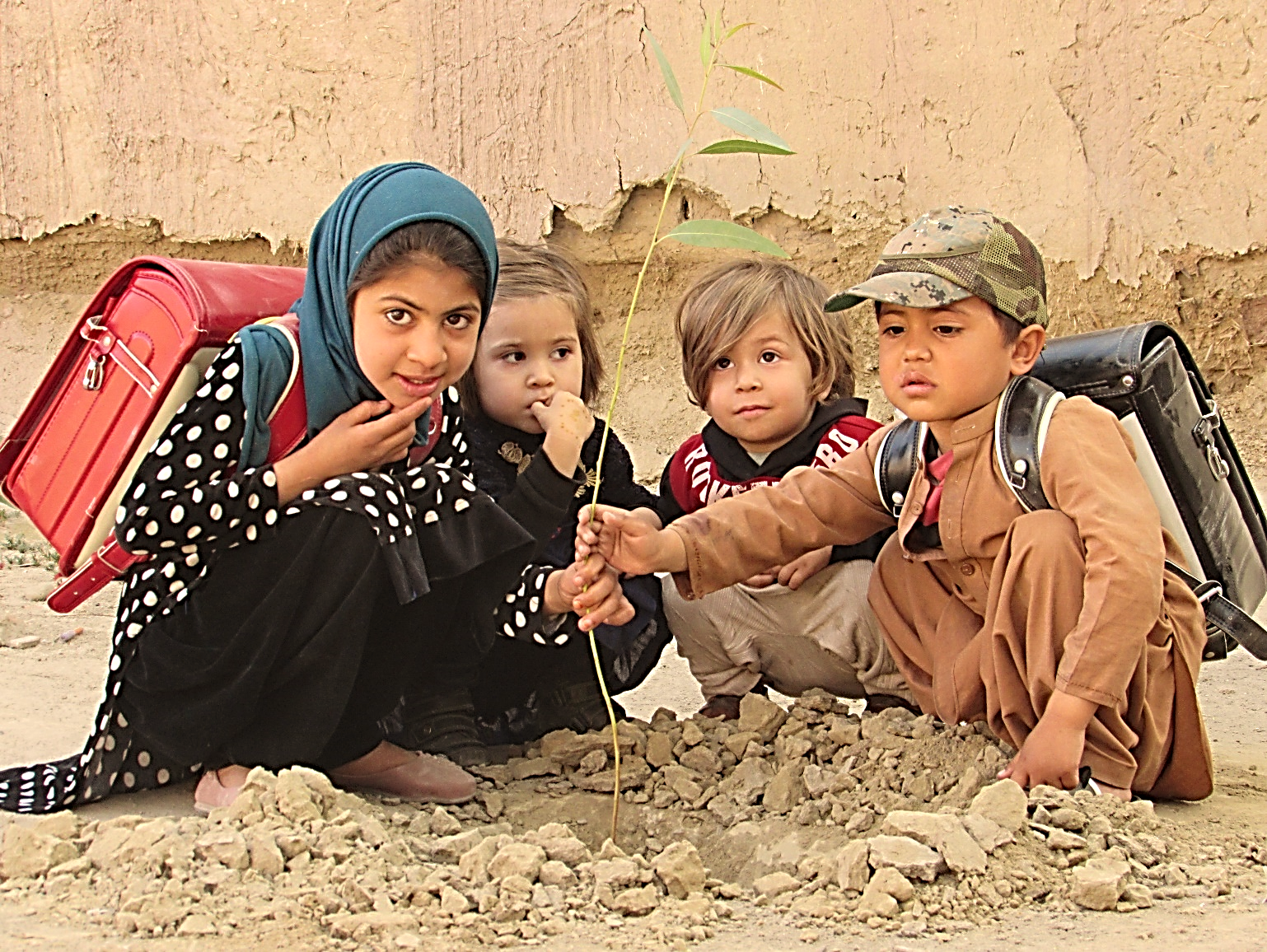 In march 2021, tree planting activities under the Children's Forest Program (CFP) were carried out for the first time in Afghanistan with the support of Kuraray Co., Ltd. Thus, Afghanistan became the 37th country and area to join the CFP activities which marks the 30th anniversary this year since it stated in 1991.
   The CFP activities were realized through the collaboration with the project of Kuraray to distribute backpacks and school supplies to school children. The areas targeted for the support activities were 16 schools in Ghoshta District and Kuz Kunar District, Nangarhar Province located in the eastern part of country bordering with Pakistan. The 16 schools were selected by UMCA/RPA, an international NGO registered with the Afghan government recognizing security, ensuring safety and willingness of schools and area leaders to participate in CFP.
   A total of 16,174 children from the 16 schools planted 1,196 plants including Lemon, Cranberry, Dodonaea viscose, Eucalyptus and Moorpan.