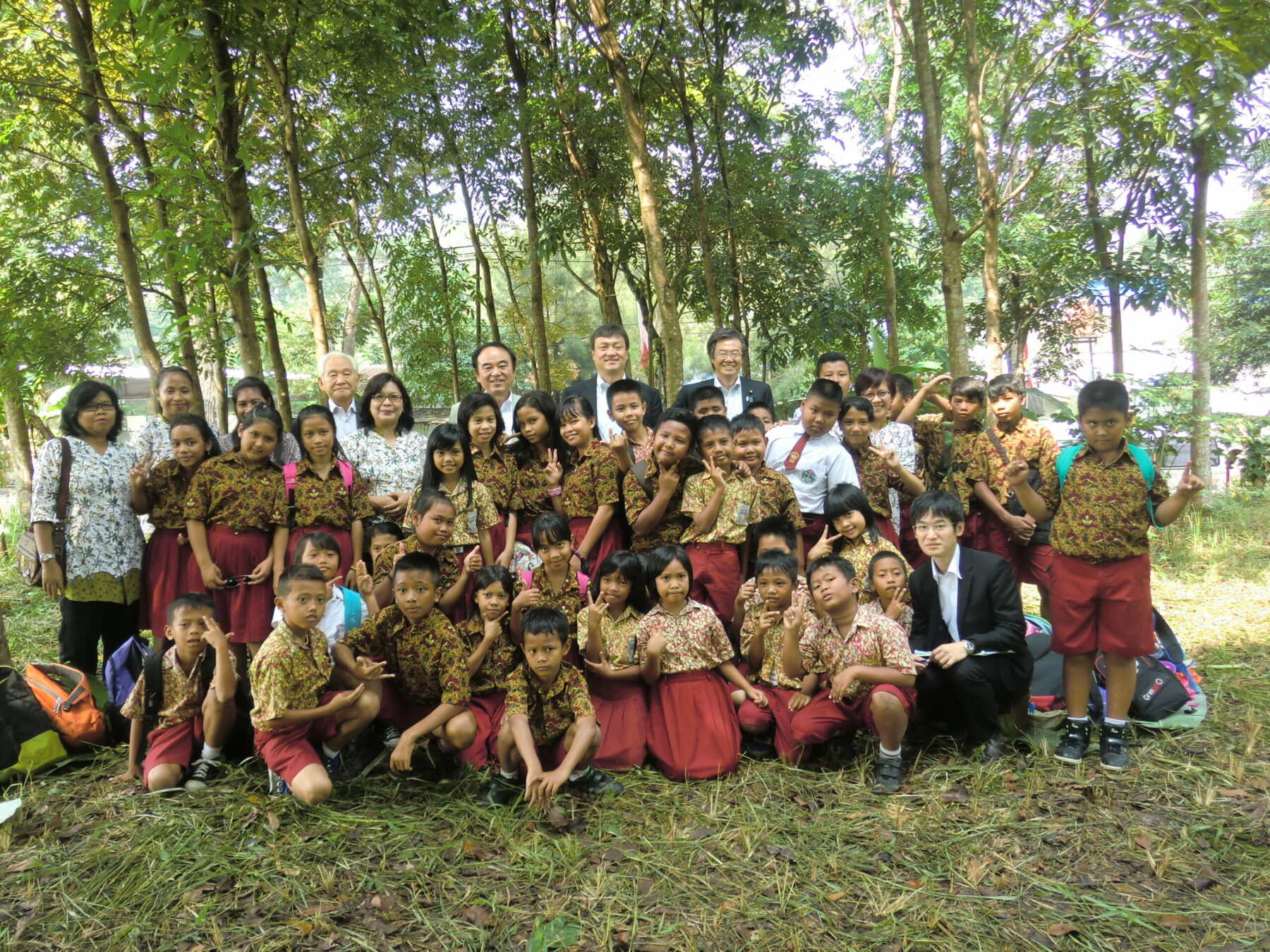 Oct 8, 2014
The staff and trainees of OISCA Sukabumi Training Center welcomed the three members of the Japan`s House of Parliament who happened to be members of the Association of Japanese Diet Members Supporting OISCA International Activities on August 26 to 29.
Accompanied by OISCA International`s Vice-President, Mr. Toshihiro Nakano, Hon. Sei Omi, and Hon Tetsushi Sakamoto both from the House of Representatives and Hon. Iwao Horii from the House of Councilors have visited and observed the activities implemented by OISCA in Indonesia.
For three days, the visiting parliament members became familiar with the CFP activities, Women Empowerment Project in Sukamulya Village and the Mitsubishi Corporation Forest in Mount Gede Pangrango National Park as well as the goat raising scheme provided by OISCA among the farmers living near the national park.
During the courtesy call to Mr. Sukmawijaya, Sukabumi Regent, Hon. Sakamoto expressed his appreciation to Mr. Sukmawijaya, for the Regent`s continuous support assistance to OISCA Sukabumi.
The trip afforded the parliament members of a glimpse of how OISCA impacts the lives of the people and the environment. They promised to share their experience to other parliament members and hopefully get more patronage in the future.
Gallery