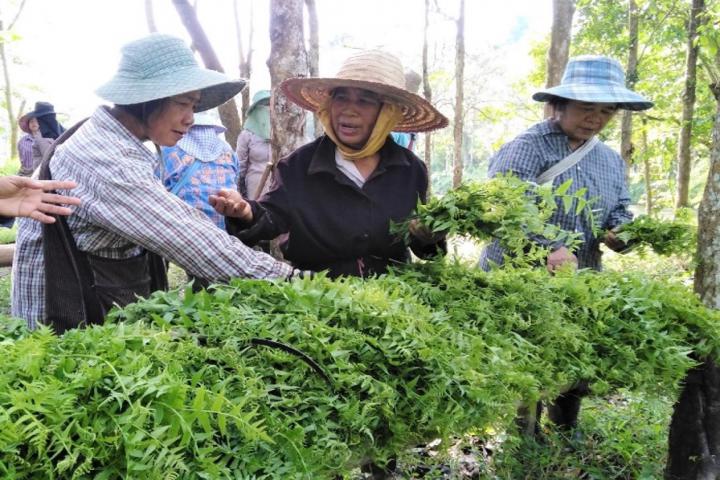 Sustainable Forest Management and Livelihood Improvement in Chiang Rai Province
Year Started
2016
Name of Project in Charge
Mr. Tomoyuki Tanoi
Project Background
Building on the achievements of the Children Forest Program (implemented since 1992), the project granted by the Japanese Government aims to improve the quality of life of the marginalized locals living in the northern mountainous regions of the country.
Project Activities
Introduction of income generating projects such as sustainable agriculture, fish culture, honey production, and hog and cattle raising.
Project Impact

Previous reforestation projects of OISCA helped in the increase of forest vegetation cover of the area. As a result, water is available all through out the year to be used by the locals for their daily, agricultural needs, and fish culture.
The rehabilitated forests are contributing into the bee-culture sub-component of the project. The provision of technical assistance in honey production, packaging, and production of home-made honey soaps is helping the locals in gaining an additional income.

By utilizing locally available forest products, the locals are now capable of making their own feeds for their hogs. Pig manures are collected, composted, and sold to other farmers as an additional source of income. This promotes organic farming in the area.
Other than the providing technical assistance in growing edible wild plants, medical herbs, and mushrooms, the project is assisting the locals in marketing their products. Regardless of age, the elderly can gain an income from involving into the project.