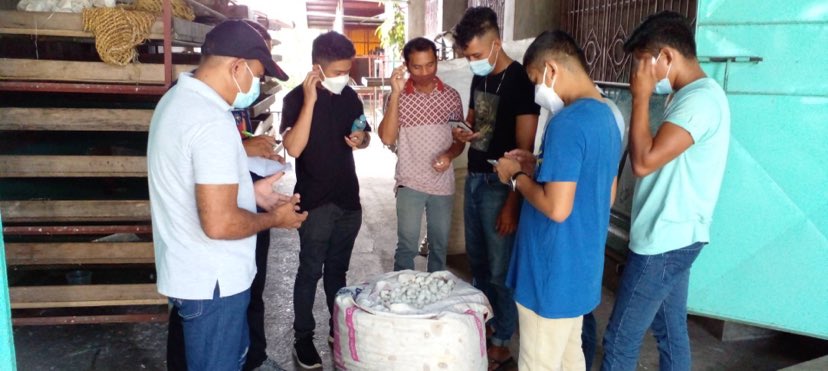 December 14, 2021
An face-to-face seminar was held from December 10 to 14, 2021 at OISCA Bago Training Center. It was implemented as one of the important event in the " Negros spreading sericulture based silkworms nationwide deployment support project", which is being implemented with the cooperation of the Japanese Ministry of Foreign Affairs.
Last year, the project was scheduled to include the dispatch of Japanese experts to each of the target provinces and technical guidance training for sericulture farmers at the OISCA Bago Training Center on Negros Occidental, but the implementation was postponed due to the Corona pandemic. This year, the final year of the program, we conducted some online seminars in place of dispatching the experts.
In this time, during corona's pandemic calms down, we tried to conduct a face-to-face seminar with the seven participants from the neighboring island of Panay, while following corona government regulation. The center's sericultural extension staff instructed the participants on how to plant mulberry seedlings and how to manage from silkworms to cocoons. The participants also visited model sericulture farms in the Calatrava districts of Negros Occidental.
After the seminar, one of the participants commented, "I was able to learn how to properly manage silkworms. I would like to be actively involved in sericulture from now on. It was a meaningful seminar."