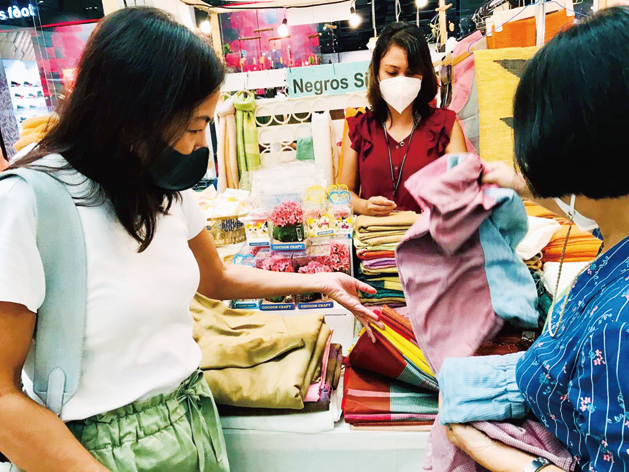 September 25, 2022

From September 20 to 25, the Negros Goods Exhibition and Sales Fair was held for the first time in three years in Makati City located southwest of Manila, Philippines. The fair was sponsored by Negros Occidental Province, and 44 groups from the Negros Island took part and displayed a variety of products. With more than 100 visitors each day, including the Mayor of Makati City and members of the House and Senate of the Philippines Congress, the OISCA Bago Training Center introduced the raw silk produced by the sericulture project and sold shawls and other fabrics.
In December of last year, the production of cocoons and raw silk came to a standstill due to typhoon damage, but with the subsequent support from Japan, recovery has progressed and production is returning to its pre-typhoon level.
This was the seventh time for the Bago Training Center to participate in the event, and some visitors said that they had been looking forward to seeing the silk products on display, indicating that the activities of OISCA which has been supporting sericultural farmers in the country for many years, are well recognized in the Metro Manila area.