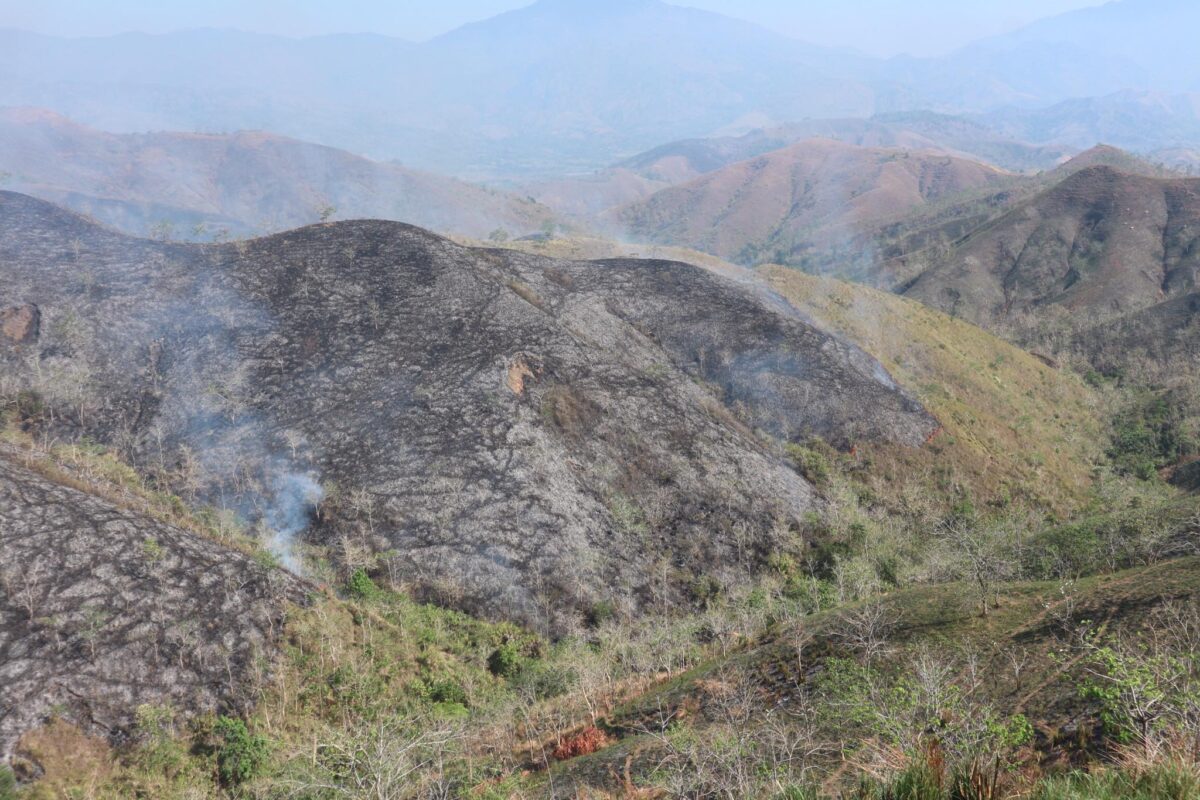 Reported on 4 April, 2023
The Philippines has a tropical monsoon climate with high temperature and humidity throughout the year, with an average annual temperature of 26 degree C -27 degree C. The climate is generally divided into three seasons: the west season (June-October), the cool dry season (November-February) and the hot dry season (March-May).
It is the hottest and driest time of the year now. Wildfires occur frequently in mountainous areas. Here is a detailed field report from Nueva Vizcaya Province where OISCA local stakeholders are struggling with all their might to protect the precious reforestation project from the damaging wildfires.
Based on the Memorandum of Agreement concluded between the Philippine Department of Environment and Natural Resources (DENR) and OISCA Philippines Technical Trainees Alumni Association (OTTAA), reforestation project of 600 hectares mountainous area has been conducted in cooperation with local and Japanese volunteers since 1993.
They maintain fire lines on the border of the project areas to protect from the wildfires.
Besides, big drums filled with water are put 350 meters apart along the fire lines to refill the jet shooters often used in case of fire.
Wildfires started to occur around February, and in March, they are occurring daily here and there. In the vicinity of the reforestation project area, wildfires have been raging day after day due to the intense heat and dry weather.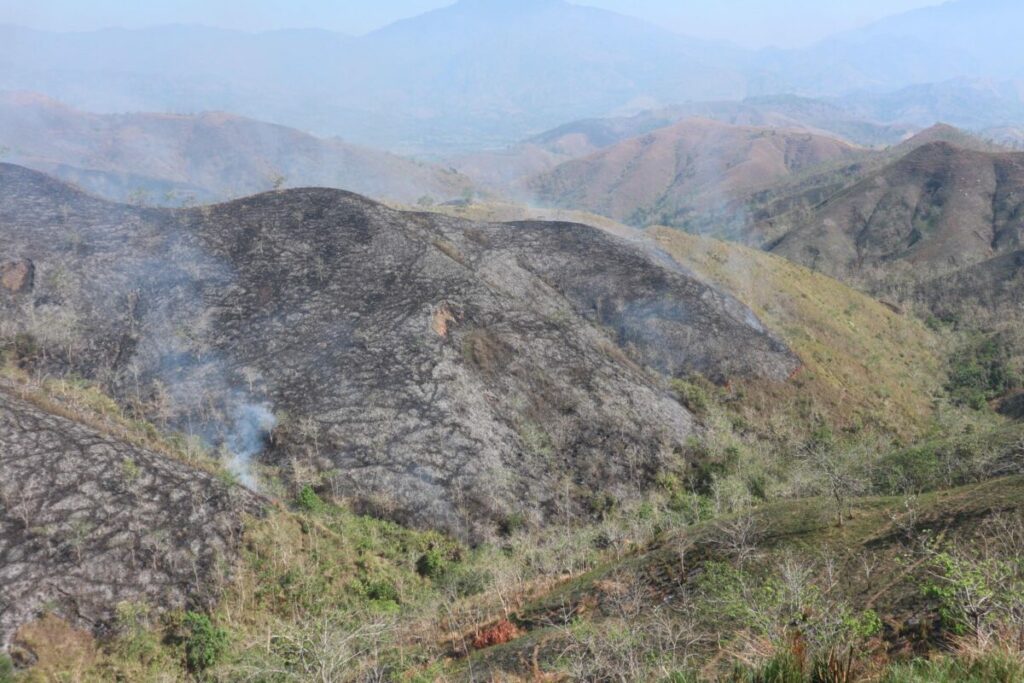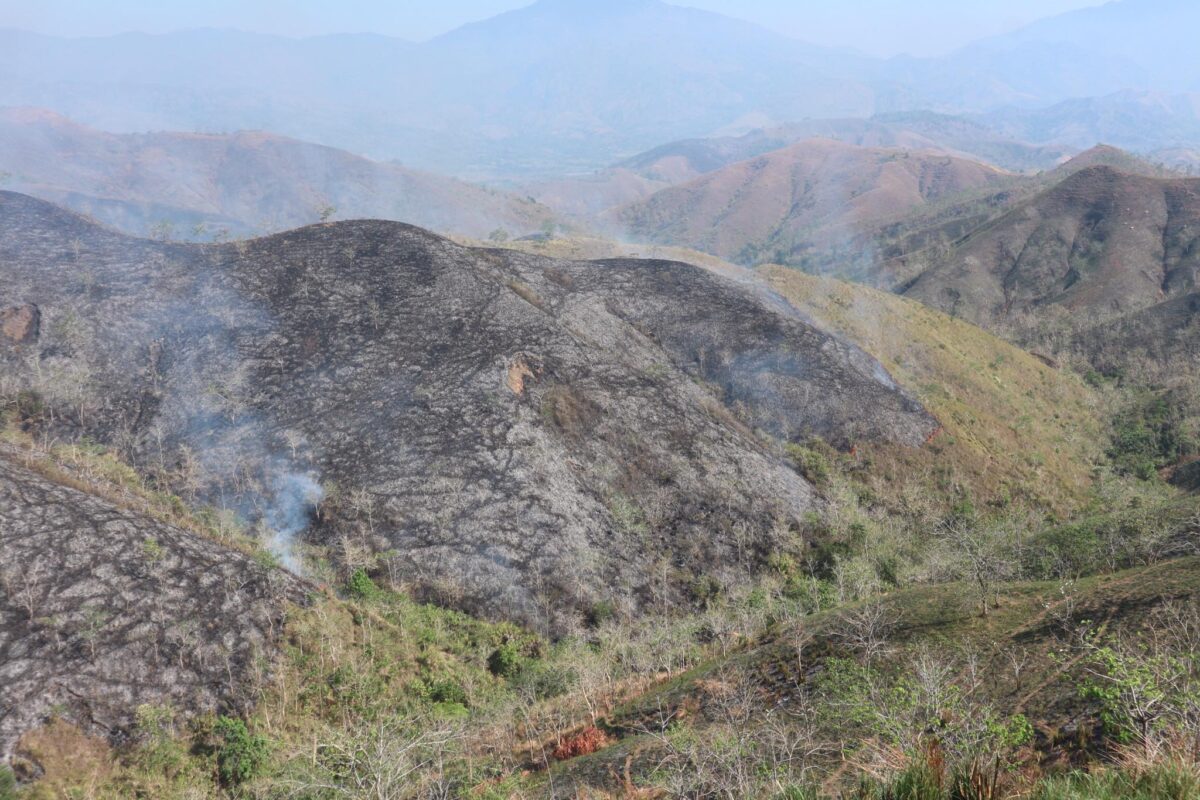 Mr. Mario Lopez, Project Manager, and members of the fire brigade organized by OISCA, report that they are mentally and physically exhausted by the hazardous fire fighting activities.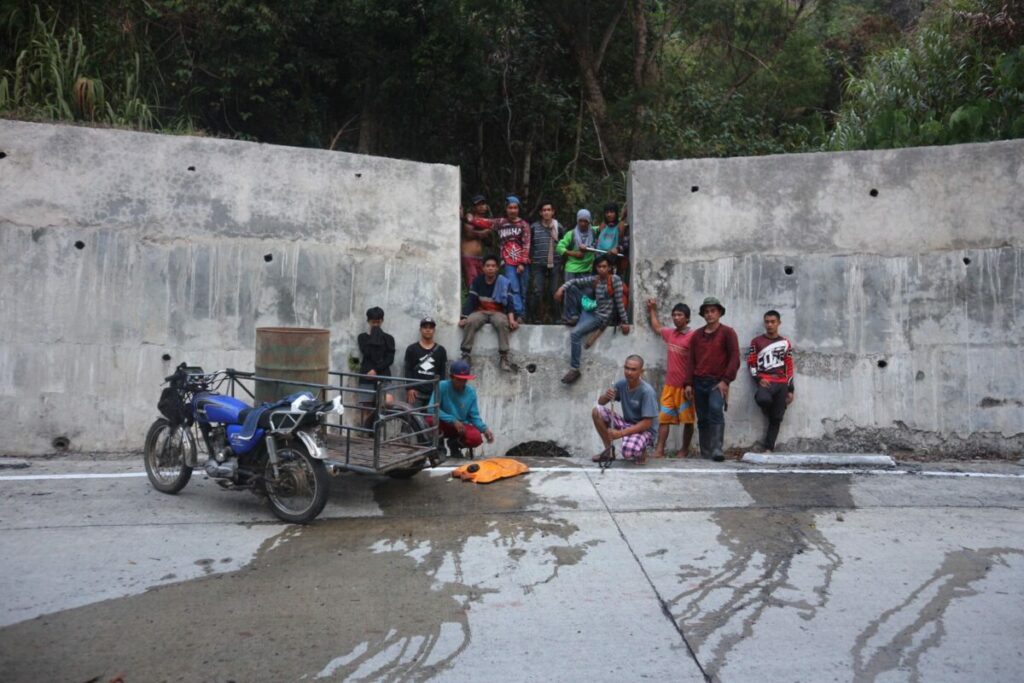 On March 27, a fire suddenly broke out along a national road in Aritao Town. The temperature outside was 32 degree C-36 degree C, and it was very dry with no rain. In the heat which exceeded 50 degree C near the fire, the firefighters had to push hard to extinguish the fire on the steep slopes. Nevertheless, they worked frantically to extinguish the fire to prevent it from spreading to the afforested areas they had nurtured and protected for 30 years. There have been a number of other fires in the town of Aritao, but fortunately, none have affected the OISCA Reforestation Project site, and the OISCA fire brigade efforts to prevent the spread of fire by responding to fire outside the project site, and their regular mowing of 10cm wide fire lines, are seen as factors in containing the damage.
According to Mr. Lopez, with words of appreciation from officials of the Municipal Environment and Naturally Resources Office (MENRO)of the Aritao Municipal Government for the agility and action of the OISCA fire brigade, who are quick to extinguish fires as soon as they break out. He also said that the municipal government promised to offer financial support for the fire brigade.