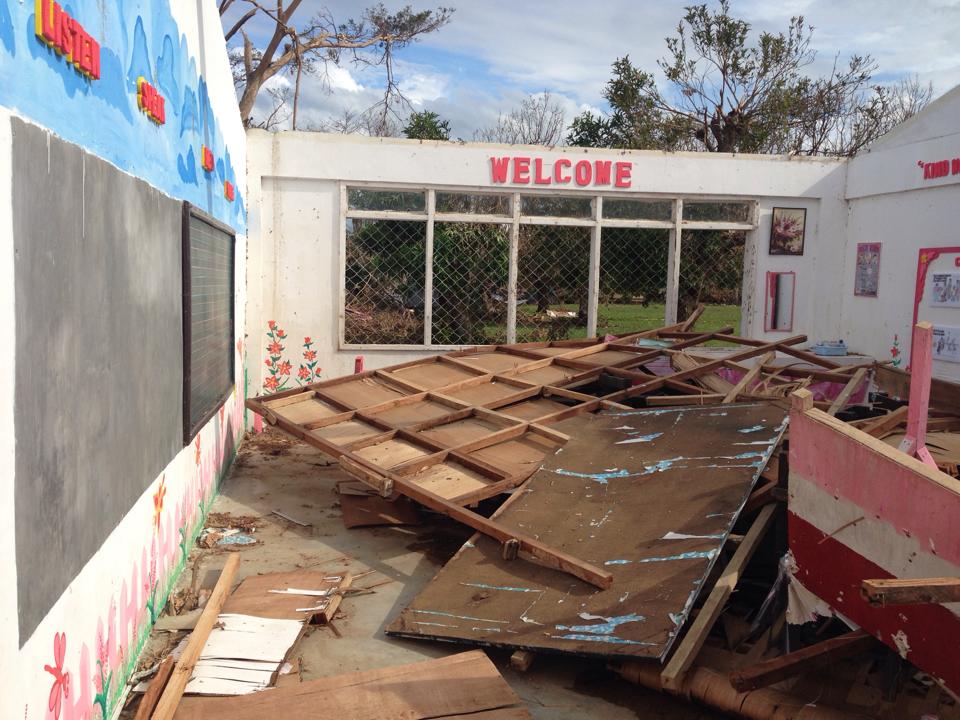 Nov 14, 2013
OISCA Tokyo Headquarters is currently raising funds to help the victims of the typhoon Yolanda (with an international name of Haiyan) which severely devastated the Central part of the Philippines on the 8th of November.
Situated in the Pacific Ring of Fire, the Philippines is constantly bombarded by natural calamities as manifested by the recent typhoon, known to be strongest ever been recorded for the past decades that landed in the Philippine area of responsibility.
Said to be as the "Mother of all typhoons", the strong winds, giant waves and massive flooding particularly along the coastal areas caused by Yolanda killed thousands of lives, damaged infrastructures, agricultural lands and other sources of income of the Filipinos.
Meanwhile, the 90% of the 1,000 hectare reforestation project of OISCA International in Ajuy, Iloilo as well as the schools supported by the organization in Leyte and some parts of Negros Occidental through the Children`s Forest Program were not spared from the disaster.
Through this fund raising, the accumulated money is intended to used for the reconstruction of the damaged school buildings and provision of relief goods among the victims in Leyte.
Donations could be sent through this account.
Name of the Bank: The Bank of Tokyo-Mitsubishi UFJ
Branch Name: Eifukucho Banch, Suginami-ku Tokyo
Account Name: Koeki Zaidan Houjin OISCA
Account Number: A/C001268
Swift Number/BIC: BOTKJPJT
Gallery