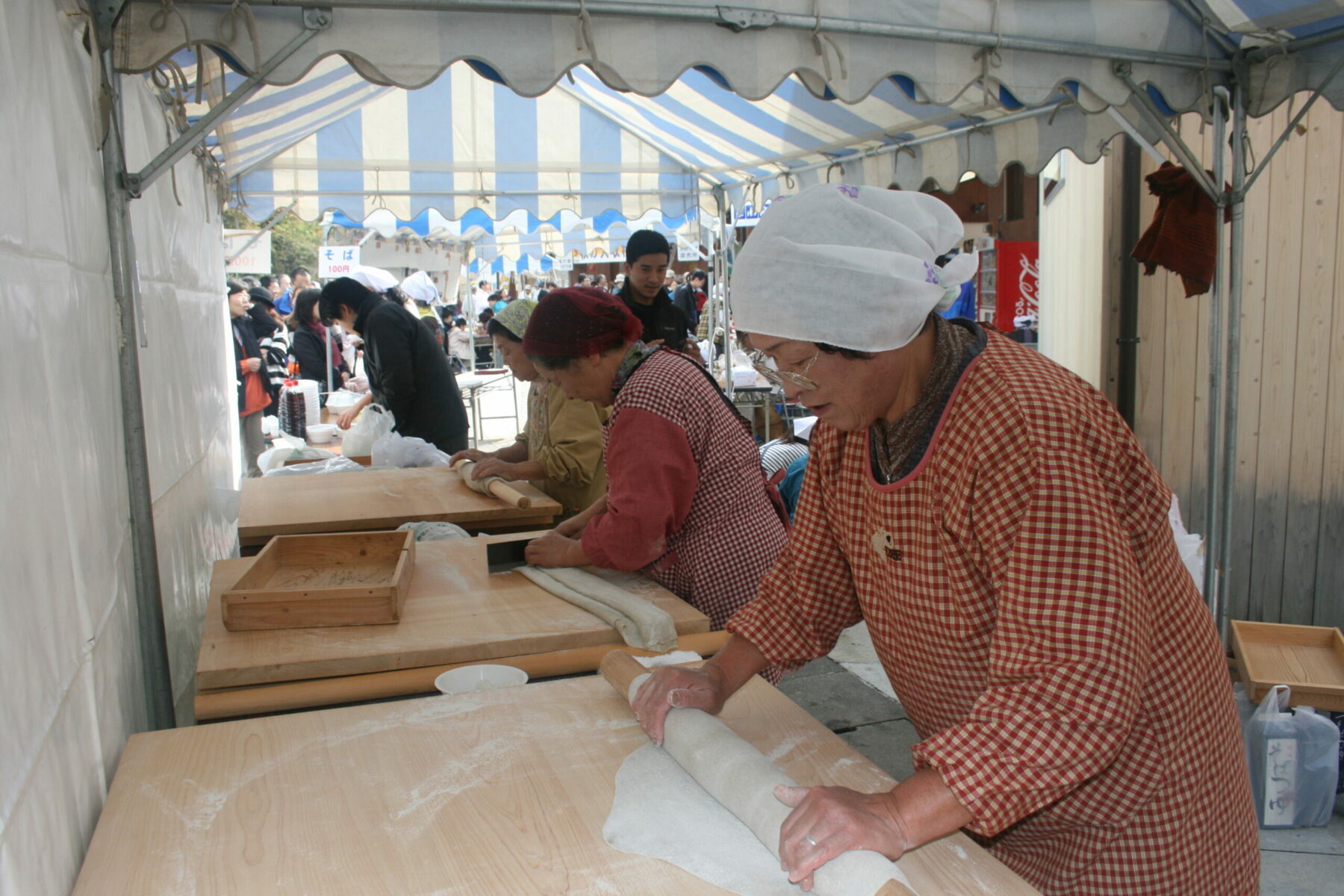 Nov 13, 2013
Tabayama Village is a small agricultural village with about 600 inhabitants located along the upstream of the Tama River in the northeastern part of Yamanashi Prefecture. As with the case of many other rural communities in Japan, Tabayama Village has been suffering from the problem of depopulation due to the low birthrate and aging society. Also the village is plagued by the continued outflow of young inhabitants resulting from the declining local industries, such as forestry and agriculture. Since several years ago, OISCA, in cooperation with two private companies, has been supporting the village to carry out an ambitious community revitalization project. Specifically, it is aimed at restoring and conserving its rich mountain forests and re-developing the abandoned farmland to cultivate soba (Japanese noodles) and vegetables such as potatoes, radishes, green onions and Wasabi (Japanese horseradish) which are resistant to infertile soil and cold climate.
On November 3, Tabayama Village organized "Soba Festival" as part of the community and tourism development project. OISCA young staff, volunteers and students interns from various universities in Tokyo drove to Tabayama in early morning and helped the village officials and residents to prepare Soba for selling to hundreds of tourists at the stall set up at the community center plaza. Under the warm-hearted guidance of senior villagers, the OISCA staff and volunteers struggled hard to knead the locally-harvested Soba dough and prepare soup with slices of green onion and Wasabi. Tabayama Soba was so popular that, well before the start of the official business hours, a lot of customers were impatiently waiting in a long line. By noon time, all in all 400 bowls of Soba were sold out and the event ended in a great success.
After tidying up dishware and equipment in the afternoon, the OISCA staff, volunteers and interns all headed to the village hot spring, one of the main touristic attractions, to heal the fatigue sustained from the day's hard work. A young visitor from the United States West Coast who joined the volunteer work commented that he got a very rewarding experience in visiting the unique rural community with the beautiful natural environment and working together with the old and young Japanese people on the field.
Gallery