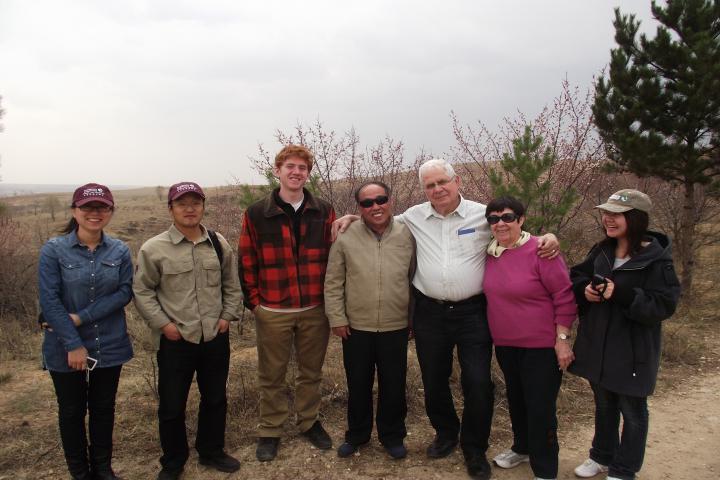 OISCA International-Israel Chapter represented by Mr. Raanan Katzir carried out two-weeks of mission on behalf of OISCA International to promote Sustainable Agriculture in China.
On the first week of the mission, Mr. Katzir conducted a course to the post graduate students of Key Laboratory of Grassland Agro-Ecosystem of Lanzhou University in Gansu Province. The course focused on the Israeli experience on sustainable agriculture, Agro-biodiversity and combating desertification.
The remaining second week was done through lecture and consultation based approach with the staff project of the Nature Conservation (TNC), an American International known organization. The series of lectures were aiming to professionally contribute to the Regional Environmental Restoration and Conservation, highlighting the importance of ecological restoration, carbon sequestration through sustainable range land management and combating desertification. This professional mission at all, was reflecting the Israeli experiences on sustainable agriculture and advance farming in arid zone.
Since its formation in 1986, Representative members of OISCA International-Israel Chapter have been doing lectures, actual demonstrations and providing technical assistance for the promotion of sustainable agriculture worldwide particularly among the staff of OISCA in Alashan, Inner Mongolia, agricultural trainees and High School students of OISCA in Japan and the professional staff members and local farmers in Mexico, India, Philippines, Papua New Guinea, Palau and other countries.