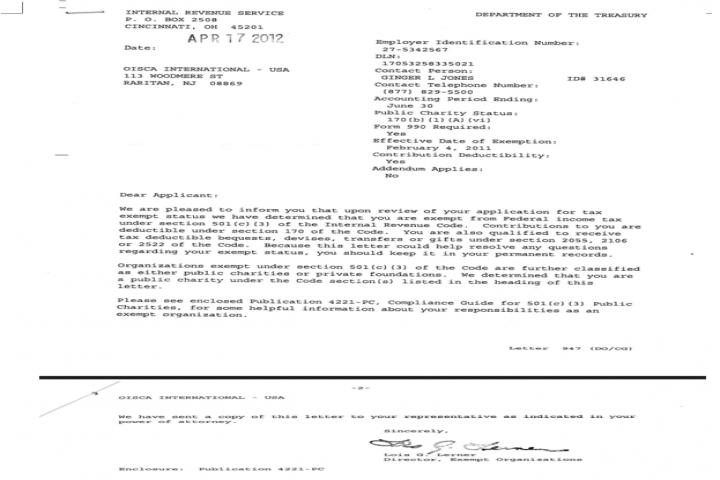 The government of America recognized OISCA USA Chapter as a charitable institution after the approval of the application for tax exempt status filed by OISCA USA spearheaded by President Prospero Tayco in August 2011.
Officially approved by Ms. Lois G. Lerner, Director, Exempt Organization of the Department of the Treasury on the 17th of April 2012, OISCA USA Chapter is now exempted from Federal income tax under the Internal Revenue Code (IRC) Section 501 (c) (3) and now can be able to accept contributions and donations that are tax-deductible to the donors.
Inaugurated on the 2nd of August 2011 in Raritan, New Jersey, OISCA USA Chapter is the 29th national chapter of OISCA International. It launched its pioneer CFP school in John F. Kennedy Primary School in April 10 witnessed by American and Japanese dignitaries.