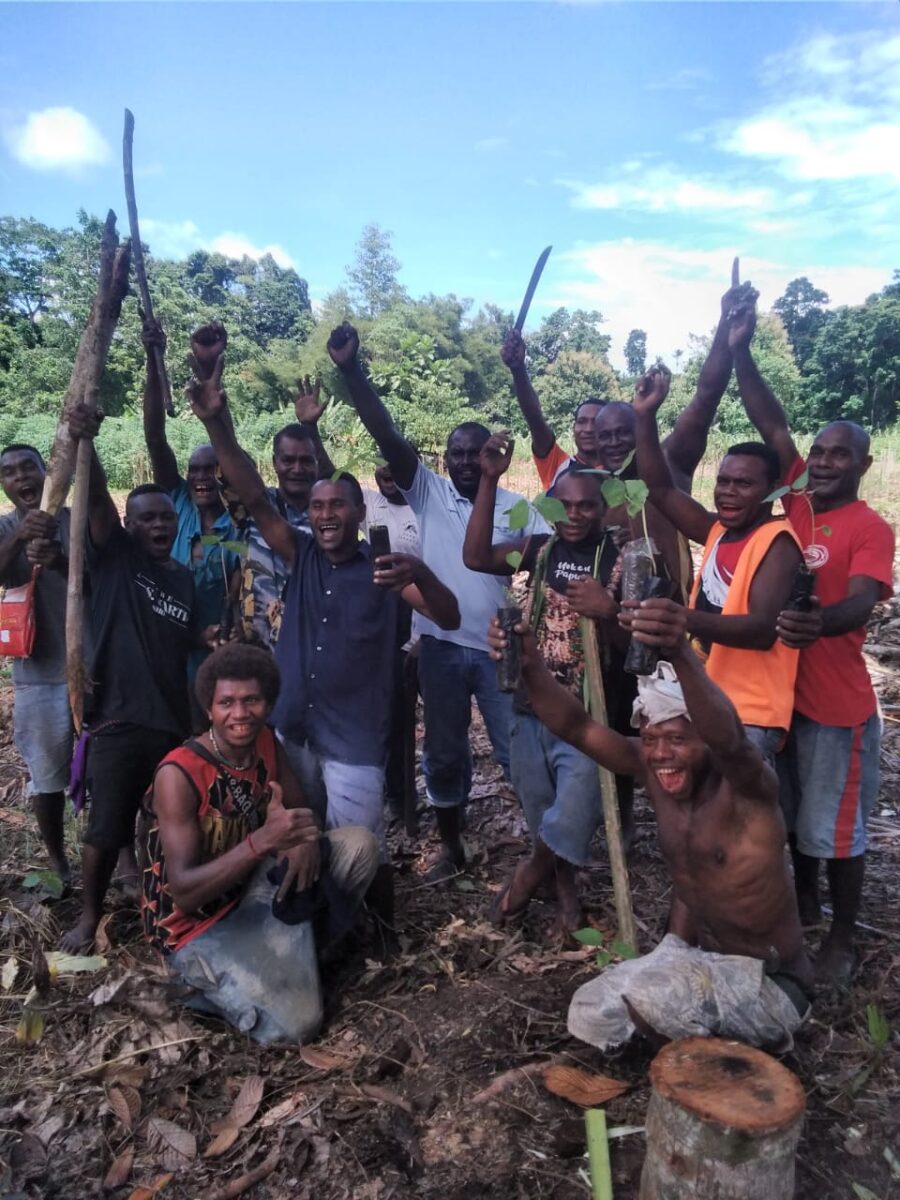 On January 4, 2023
Mr. Michikatsu Ehara, Resident Representative of OISCA in Papua New Guinea, was awarded by H.E. Mr. Nobuyuki Watanabe, Ambassador of Japan to Papua New Guinea, at the ceremony held at the Ambassador's official residence. The award is given to individuals and organizations who have made a valuable contribution to mutual understanding and friendship between Japan foreign countries.
Mr. Ehara was first posted to OISCA Rabaul EchoTech Training Center in 1993. He has worked to promote organic farming and improve rice cultivation techniques, and has served as technical advisor and resident representative of OISCA since 2004. He has also been involved in tropical rain forest conservation activities.
In accepting the award, Mr. Ehara said, "I am delighted that my activities at OISCA over the years have been duly recognized . I would like to continue to work hard in the future".