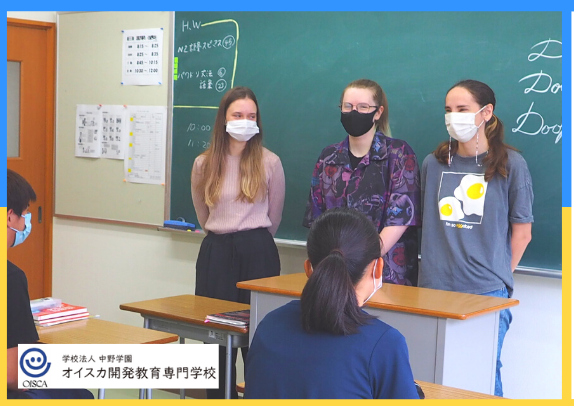 OISCA College for Global Cooperation, located in Hamamatsu City, Shizuoka Prefecture, has accepted refugee female students from the war-torn Ukraine since July 2022, training them to adapt to Japanese society and supporting their employment. The school set up an internal Ukrainian student support team and conducted a crowdfunding campaign from September to the end of November, 2022 to further increase the number of Ukrainian students. The goal of 2.4 million yen was reached in early November, and by the end of campaign 3.06 million yen in support had been raised.
This is the first crowdfunding attempt for the school. The student support team members said, "We have been working selflessly with advice from OISCA Headquarters, having no experience or knowledge, and we are sincerely grateful to OISCA Aichi Branch and other OISCA branches and members across the country for their cooperation". They also said that through crowdfunding they were able to make valuable connections with supporters.
The school accepted two new Ukrainian students last October and one in December, and currently four students are studying Japanese language and other subjects in order to become more self-reliant in Japan. The school plans to continue to accept similar students in the future.