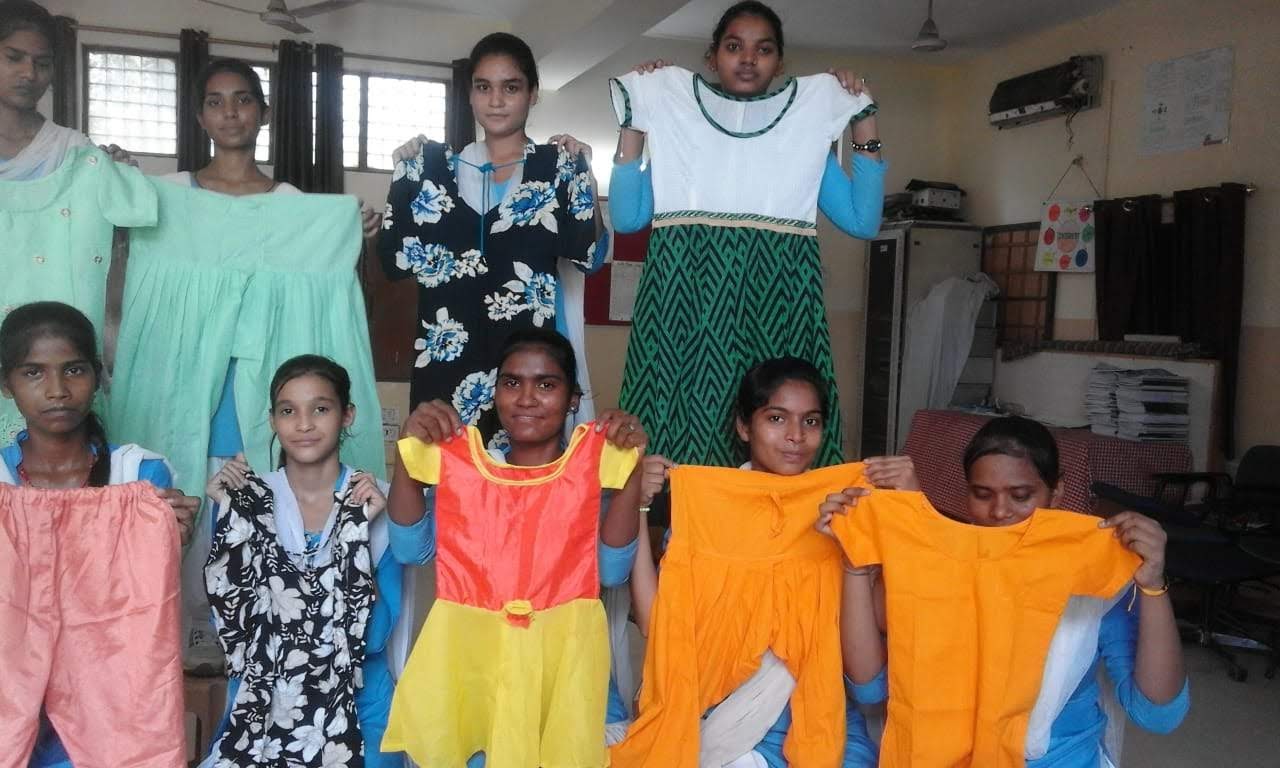 Skill Development Program for Girls from Low-income Families
(OISCA North India, 2 February 2022)
In 2018 April, OISCA North India Chapter started a dressmaking skill development program for girls from low-income families. By preparing a dressmaking classroom with eight sewing machines and a trained teacher, the courses have enrolled a total of 80 girls till the beginning of 2022. The Chapter also gave lectures in career guidance, confidence building, health and hygiene, and entrepreneur skills. Short-term training courses also helped the participants to become more employable. Their parents were concerned about the safety of their daughters and training expenses. So, the Chapter decided to use a school classroom with security and provide the training during school hours, free of charge. That satisfied the parents.
A lack of education and skill-building opportunities traps women and girls in poverty and conservative traditions. The traditional nature of the community does not encourage girls to study in advanced courses. Against that backdrop, the program aimed to prepare the girls economically independent. They might take up jobs with a boutique, run their dressmaking shops, or earn from domestic piecework. Women could serve as important catalysts for change in the family. Empowering women translates to their families' better health, education, and future.
Achievements:
After the training,
a) The girl trainees made school uniforms for their classmates, especially those students who could not afford sewing charges. 
b) During summer vacations, the trainees took up a job at dressmaking shops and boutiques, which gave them immense confidence that they could be financially independent.
c) They made uniforms for workers in five companies.
d) They made school uniforms for other schools' students.
e) Some trainees set up dressmaking shops at homes to make clothes for community members. 
f) Some of them made clothes upon receipts of order from garments shops for women and children.
g) They made masks to sell at shops in their neighborhoods.
As the pandemic started hitting the area, OISCA members donated ten sewing machines to the neediest trainees so that they took up jobs of making clothes to support their families. OISCA also guided the trainees to open their accounts with a bank and helped them to bank their savings. 
The village panchayat, community, and parents appreciated this project in this challenging time with the pandemic. The developing girls' capacity and skills with a holistic approach gave the girls the confidence to be economically independent.