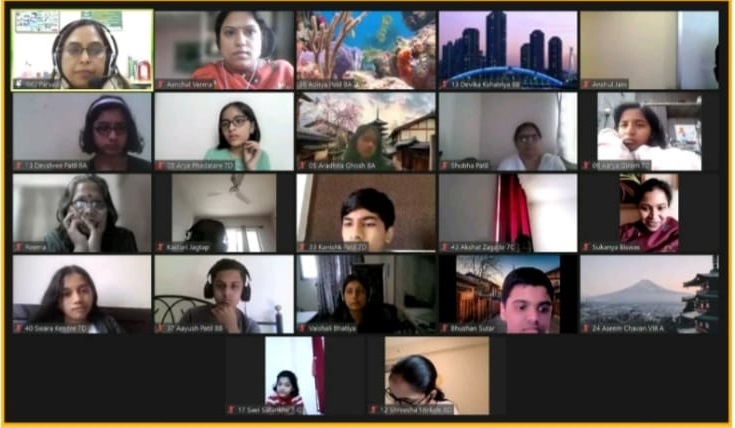 18 January, 2022

On 17 and 18 January, a virtual study tour of Japan was organized by OISCA North India for students from Pawar Public School, Pune, State of Maharashtra. Around 389 students attended the virtual study tour.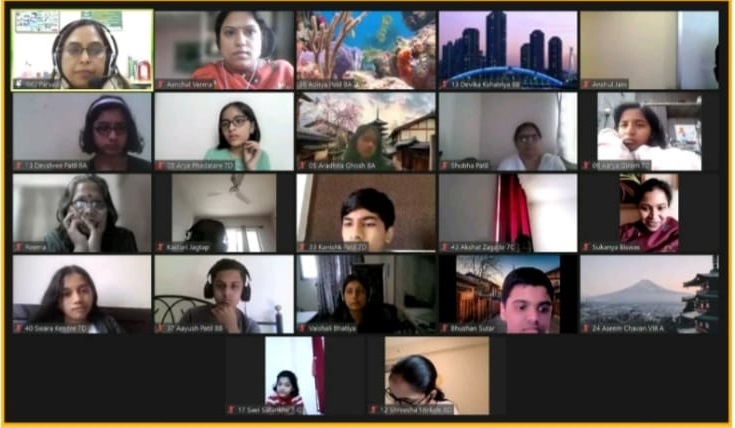 During pandemic, students were confined at home. All schools were closed and there was no out door activities.
Then OISCA North India designed an innovative virtual study tour of Japan in 2021. So far around 8000 students from 30 schools have attended the virtual study tour.
The virtual study tour has become more popular with schools. Since the cost is very nominal and is also affordable for every school, so large number of students are able to attend and learn from the virtual study tour.
The virtual tour has been designed in such a way which is very appealing to children, very knowledgeable, informative and interesting and also a learning experience.
*Environment, Educational and Cultural (EEC) – Japan study tour
The program offers a lifetime opportunity for students to get inspired and bring out the young environmentalist, entrepreneur, industrialists, scientist, an artist or even a historian in him/her.
The program has been designed in a systematic manner for children in the age group of 12 to 18 years. Through this program, children will witness, and learn about the world's most advance technologies (space, electronic and locomotive) and also the ancient and disciplined culture of Japan.
The EEC program was introduced in 2015. Till 2019 around 50 schools (1500 students and 100 teachers ) from all over India visited Japan for the study tour. 
Students visited Tokyo, Hakone, Hiroshima, Kyoto and Osaka. 
The study tour program offers: 
1. Technological Visits ( learning about the most advanced technologies) :-  
(a) Miraikan – The National Museum of Emerging Science and Innovation engages in activities that link people and cutting – edge science and technology.
(b) JAXA  ( Japan Aerospace Exploration Agency)
(c) Ride in Bullet train
(d) Tokyo Tower
(e) Industrial visits
(f) Waste Management project – Japanese believes in making a recycling based society. The resource of the Earth is limited. For the future of the earth, we have to try not to waste things and aim at realization of the recycling based society where limited resources are recycled. 
2. Disciplined and Ancient Culture ( classes conducted by Japanese Experts)
(a) Tea Ceremony
(b) Bonsai Class
(c) Kimono wearing class
(d) Origami
3. Heritage and Historical Visit 
(a) Kyoto City
(b) Hiroshima
(c) Imperial Palace
(d) Mt. Fuji
(e) Golden Pavilion ( Kinkakuji)
(f) Asakusa shrine
(g) Miyajima island
4. Cultural Exchange program – visit to a Japanese school

5. Fun visit – 
(a) Lake Ashi Cruize
(b) Akihabara
(c) Universal Studio.