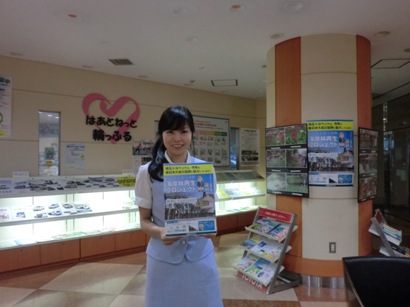 Sep 6, 2013
Since 2011, OISCA, a Japanese NGO for international cooperation, together with the disaster-hit local residents in Natori City, Miyagi Prefecture, is carrying out a 10-year project starting with raising seedlings of black pine and indigenous  trees for recovering the coastal forest seriously damaged by the Great East Japan Earthquake in March 2011. OISCA has been receiving various types of cooperation from Japanese and foreign private companies, organizations and individual supporters.
This September four companies belonging to the Saitama Toyopet Group have announced that they would implement a very unique scheme for supporting the OISCA Coastal Forest Restoration Project.
Saitama Toyopet Co., Ltd. will donate 50 yen per 100 grams when a customer orders replacing the car engine oil. Saitama Toyopet Vehicle Land Carriage Co., Ltd. which deals in land transportation of vehicles will encourage its employees to carry out safe driving so as to ensure eradicating traffic accidents. If there is no traffic accident attributable to the company on a monthly basis, they will defray 10,000 yen to support.
Toyota Rent-A-Lease Co., Ltd. Shin-Saitama will donate 15 per day when a client returns a rented car without traffic accident at its shop, while its leasing and administrative department will provide donation money of 10 yen per day when there is no car accident.
Happo Life Saisei, a group company dealing in collection, transportation and disposal of industrial wastes, intends to donate 40 yen per 100kg of collected wastes when a client asks for collection and disposal of used Styrofoam boxes.
Moreover, all the companies are going to make posters and leaflets on the Coastal Forest Restoration Project and distribute them to their customers appealing for cooperation with OISCA, and will also widely disseminate the relevant information on their homepages.
Gallery