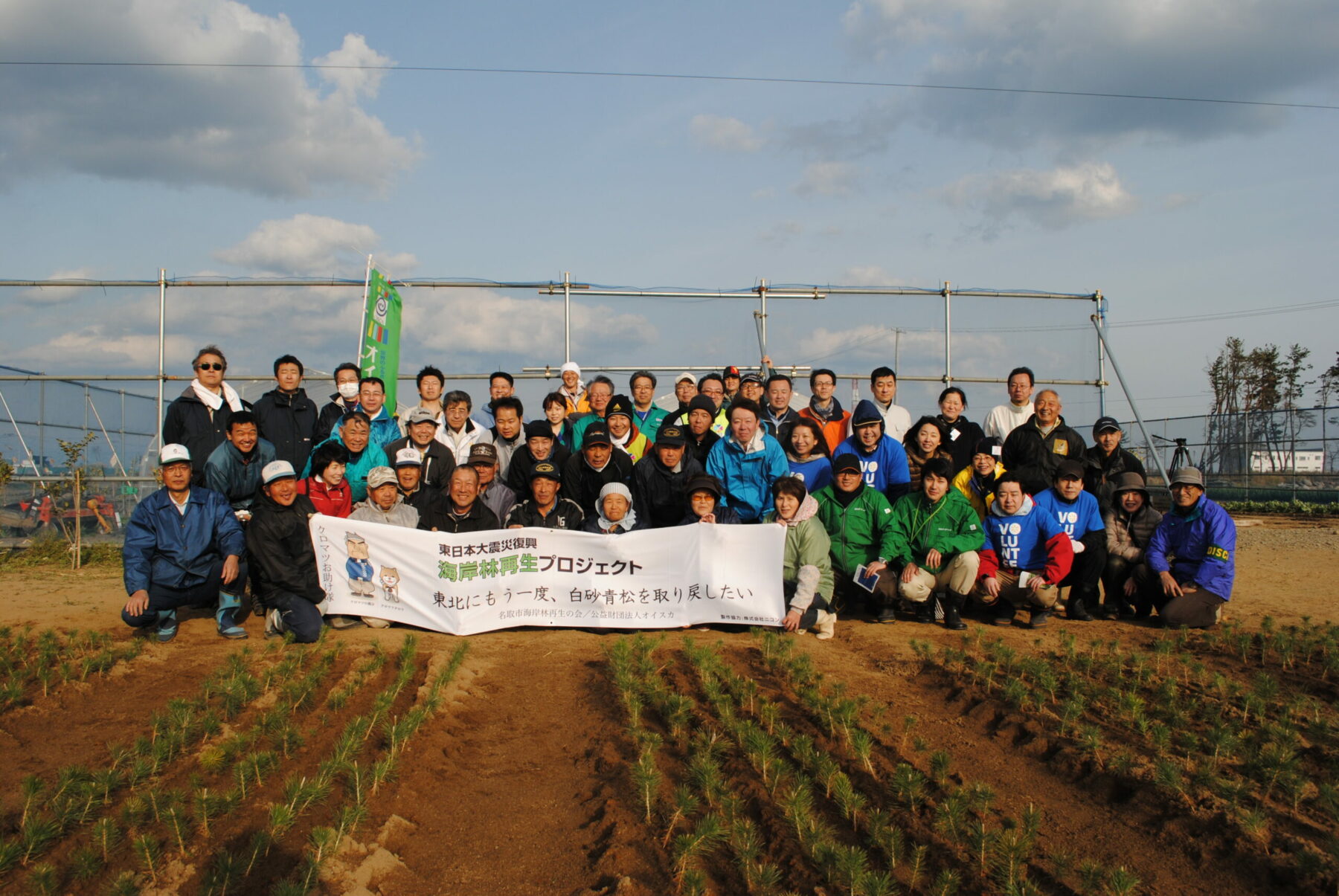 Apr 25, 2013
OISCA organized a two-day event on the 19th and 20th of April and mobilized a total of 100 volunteers from the 19 companies supporting the Coastal Restoration Project to reforest the 100 hectares area damaged by the March 11 tsunami in Natori City.
The participants of the event who are mainly company representatives, members of the media and forest experts helped in transplanting the one-year old black pine seedlings in lesser density within the OISCA nursery. Using a mechanical tree planter operated by the local farmers and members of the Association for the Coastal Forest Restoration in Natori City and with the assistance of the volunteers, a total of 70,000 seedlings were transplanted for two days.
With a distance of about 10 cm, lesser density of transplanting the black pine seedlings allow faster growth and better root system needed for its survival in the harsh and poor soil condition of the actual planting site. The seedlings grown by the 30 members of the Association are to be planted along the coast of Natori City in spring next year.
Gallery