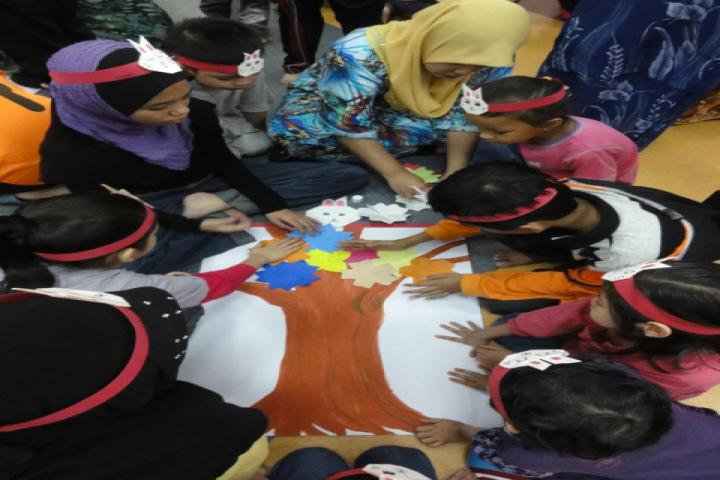 Jan 26, 2012
OISCA International Malaysian Chapter (OIMC) in collaboration with MARA-OISCA Japanese Language Center organized a three-day environmental education program for the kindergarten and elementary school students in Kuala Lumpur, Malaysia.
"Jom Taska" is Malay language which means "Let`s go to Kindergarten!" was launched in 2010 and is annually organized to raise environmental awareness, to promote camaraderie, to develop interpersonal skills and to introduce the Japanese culture among the participating students.
The event was attended by nearly 50 school children where everybody joined in the story telling that tackles the importance of environmental conservation, nature games and seeds sowing under the guidance and supervision of Ms. Junko Hirose and other school teachers. The variety of seeds sown includes sunflower, broccoli, spinach and pea. Prior to the sowing seeds activity, slide show presentation was done to discuss the proper way of nurturing the seeds. The school children are looking forward to seeing buds in the biodegradable cups where they planted the seeds.
School teachers who helped in the implementation of the event expressed their gratitude for having the opportunity to experience facilitating such event. According to them, the exhaustion that they felt after assisting the event was immediately erased after seeing the happy faces of the students and after knowing that the students have acquired new knowledge from participating on the event. Contented with the feedback that they received, OIMC will continue to collaborate with MARA in the promotion of environmental education programs to further reach out to children and educate them the importance of environmental conservation.
Gallery