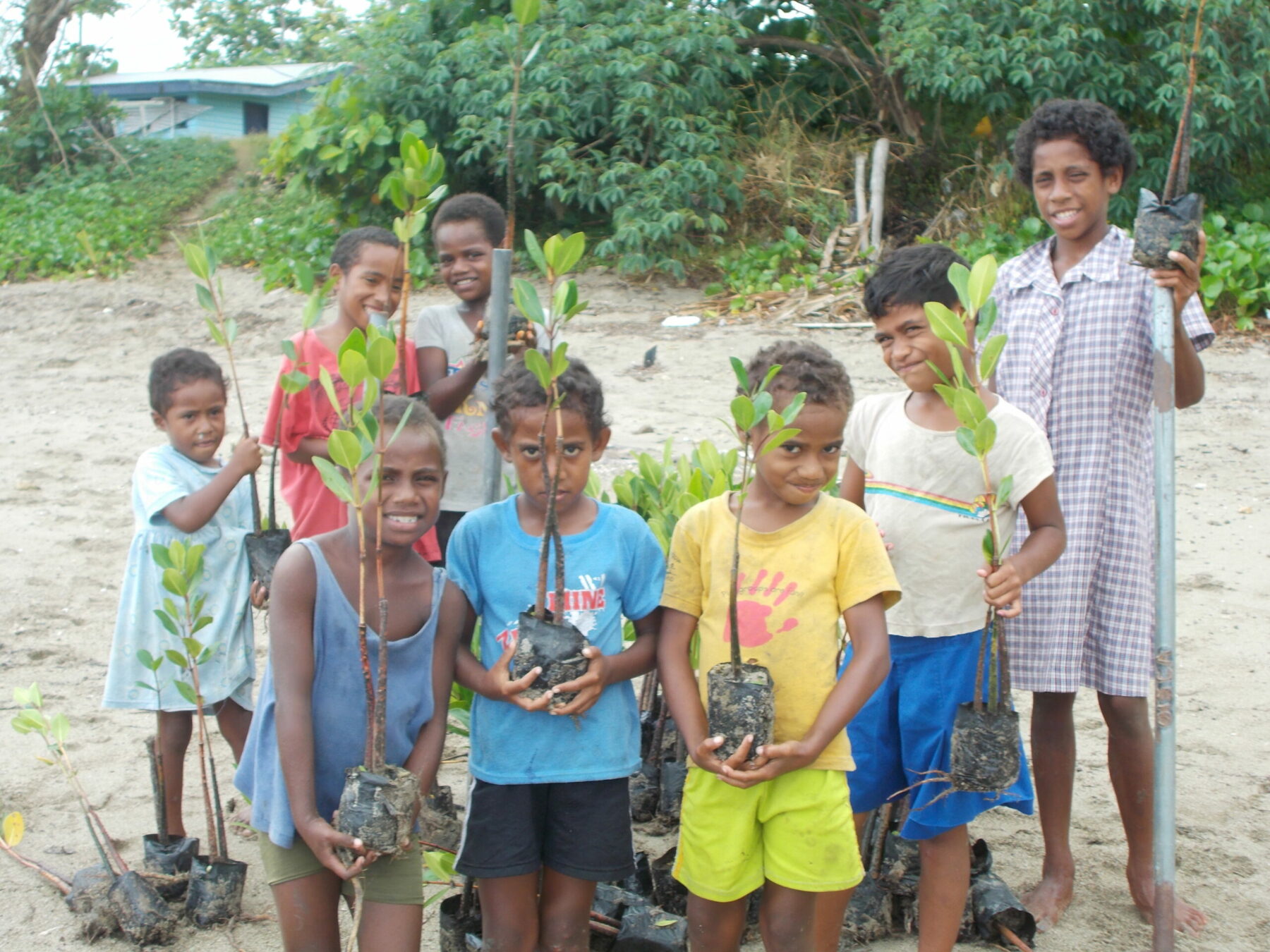 Feb 12, 2014
On January 15, 2014, OISCA-Fiji has conducted a "Safety Day" workshop in Navutulevu Village Community Hall as part of its Annual Safety Awareness Program. The workshop was attended by 49 participants which includes OICA-Fiji Staff, village coordinators from Western part of Viti Levu and the Village Head Man (locally known as Turaga ni Koro). The activity aims to (1) remind the village coordinators of safety procedures and guidelines to all water activity, (2) discuss and review the progress of the projects, and (3) map out strategies that would strengthen the collaboration of OISCA and local community in the implementation of the projects.
The program commenced with a sevusevu where leaders coming from other villages presented their yaqona, commonly known as "kava", to Navutulevu Village Chief. A welcome message and devotion from Yanuca Island project coordinator follows. The OISCA-Fiji Chief Representative Mr. Kosei Sugawara, delivered a short message on behalf of OISCA-International. In his message, he welcomes and appreciates the presence of all who came all the way to Navutulevu to attend the workshop. He thanked everybody for the support extended to the project for the past years and encouraged them to do more. He recalled the incident 3 years ago from which this yearly workshop emanates. He further emphasized to ensure the safety of the participants in all and every activities in the village to avoid such incident to happen. Likewise, Mr. Sugawara encouraged the participants to work not only individually but as a group to attain their common goal. Lastly, he shared how OISCA-international vigilantly respond to the need of the community around the world especially towards climate change which is evidently causing many natural calamities such as in Philippines in the later part of 2013.
A safety procedure was presented by Mr. Tevita Dakia, an OISCA-Fiji environmental staff. The participants were given the opportunity to converse in an open forum. Mr.Sikeli Nakalevu, the Community Development Officer in Navutulevu, inquire on the progress of the Marine Conservation project proposed in the past years.
Mr. Celua Vuratu, the OISCA-Fiji Chief of the Agriculture training staff, presented the agriculture training program offered in National Youth Training Center and encouraged them to manage waste properly in their community and to start organic agriculture which is friendly to our natural environment, as part of OISCA's sustainable development and capacity building program.
The workshop's highlight was the mangrove and tree planting activity within Navutulevu village. The participants, together with the village children and youth, planted 250 seedlings in Navutulevu site and 25 seedling of a local tree specie "dilo" along the village fronting the sea. An Indian-inspired lunch prepared by village women was served to the participants prior to their departure. Email: fiji@oisca.org
Gallery