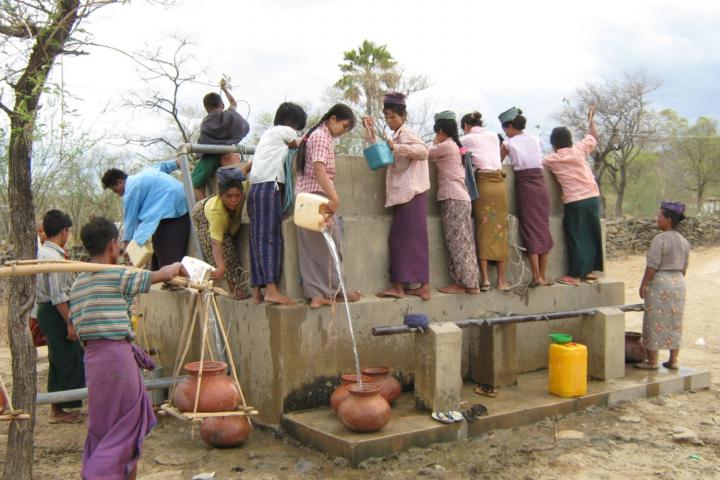 Jul 10, 2021
More than four months after the political upheaval in Myanmar, the UN Agencies have warned of its impact to the country`s economy, extreme poverty, food security, and malnutrition. The double punch threats of political turmoil and unsolved corona pandemic are affecting people`s lives. In rural areas where we operate since 1996, the deteriorating supply chain is affecting the villagers` way of living.
Located in the Central Dry Zone (CDZ), our project site is the country`s most water stressed area with only 500-600 mm rain per year. It has a high incidence of malnutrition and one of the most food insecure regions in Myanmar. 50% of CDZ`s 10.1 million population is landless and 43% of them below the poverty line. The unsolved COVID-19 and current political instability triggered the collapse of agricultural supply chain affecting the daily life of the farmers living in rural areas.
Targeting the rural areas, we will provide micro-credit capital, agricultural inputs (seeds and compost), trainings for the production of crops at household and school level, and construct concrete water harvester. Short-term trainings at OISCA agricultural Center will be organized to educate the locals on practical approach of sustainable agriculture, which they can easily apply on their own home and school gardens.
These interventions will help address the poverty, water crisis, and food security of the locals living in the rural areas. The provision of capital through the micro-credit system, distribution of agricultural inputs, and organized training will help diversify the income and promote resilience among the marginalized locals.
Any amount would be greatly appreciated.
Donation options:

1. OISCA International International Account
Bank Name: MUFG Bank, Ltd
Branch Name: Eifukuchou
Bank Code: 347
Bank Location Information: 5-1, Izumi 3-chome, Suginami-ku, Tokyo, Japan
Bank Account Number: A/C 1163833
Account Name: koekizaidanhojin OISCA
Swift Number/BIC: BOTKJPJT

2. GlobalGiving Website
We have posted our project on GlobalGiving website to further reach out to potential donors from the different countries. Below is the project  link:
https://www.globalgiving.org/projects/emergency-assistance-for-the-locals-of-myanmar/
Please be encouraged to share it with your friends and on your social media accounts (Facebook, twitter, etc) to increase the chances of support.
https://www.globalgiving.org/dy/v2/checkout/billing/

If you have any questions, please do not hesitate to e-mail us:
oisca@oisca.org